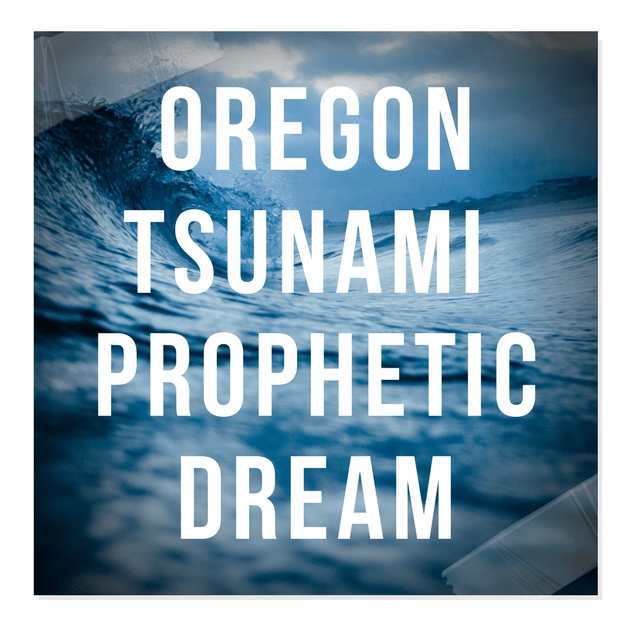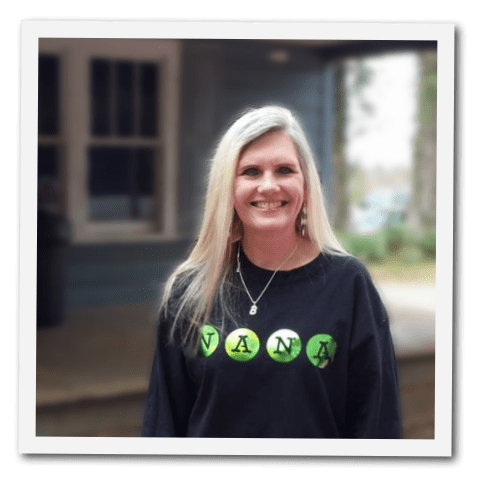 Rebecca Cooper
In my Prophetic Dream of 2005:
"I Was Raised Over the City of Portland, Oregon and as I Looked the Floodgates Opened Up and Thousands of Dead Bodies Were Tumbling Over Each Other Inside and Outside the City, as I Looked out in Horror, I Could See the Massive Water (Tsunami) and Again Unexplainable and Unimaginable Horror!"

As a Bond Servant to Jesus Christ the Lord is Shouting….Warn the People! So, Soon there will be a Massive Earthquake on the Cascadian Plate/Fault along with a Tsunami bringing massive destruction.
We need to be Walking Daily in Humility and Seeking the Lord's Face and Perilous Times have already started.
I Write this in Fear and Trembling as a Bond Servant to the Lord Jesus Christ, Grieving in my spirit and continually praying for the souls of Men and Women, knowing that as Matthew 24 Says.. The "Days of Sorrows" have Begun. Matthew 24:7- For Nation Shall Rise Against Nation, and Kingdom against Kingdom: and there shall be Famines, and Pestilences, and Earthquakes in Divers Places.
God Bless You and Thank You for the Opportunity to Share this Dream. Love and Prayers, Rebecca Cooper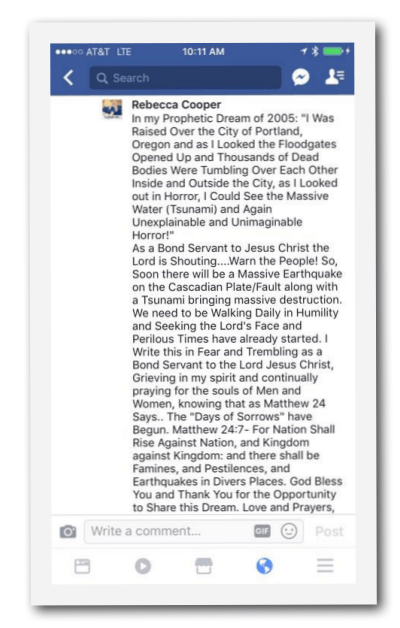 ---
See this post here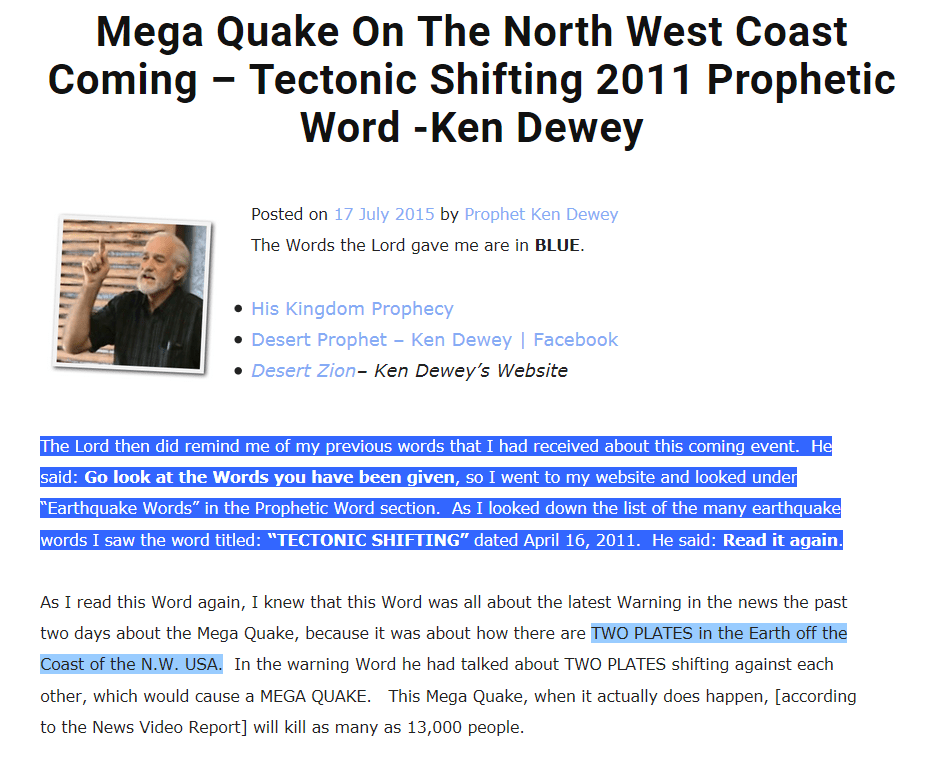 Read this post here
Confirmation of the tectonic shifting in the ocean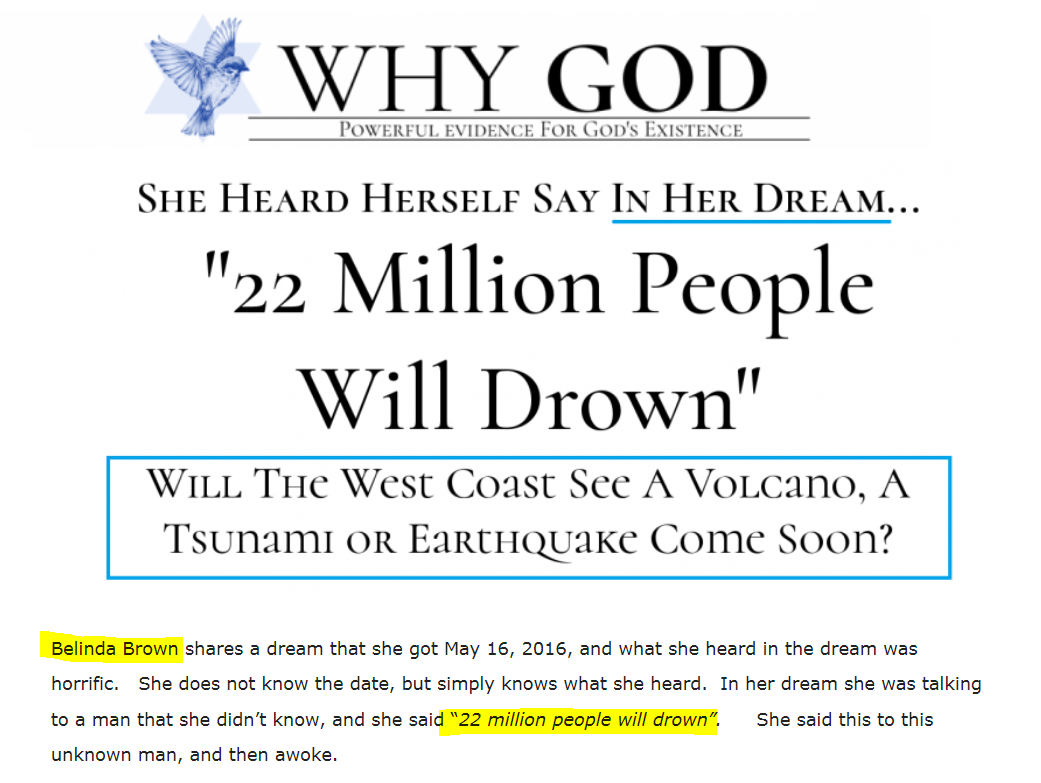 Read more here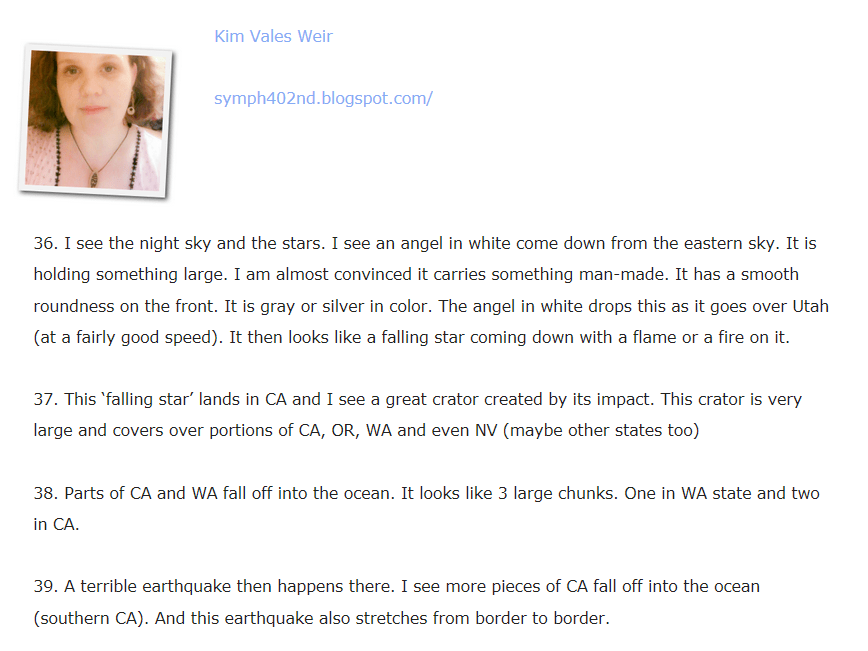 Read this post here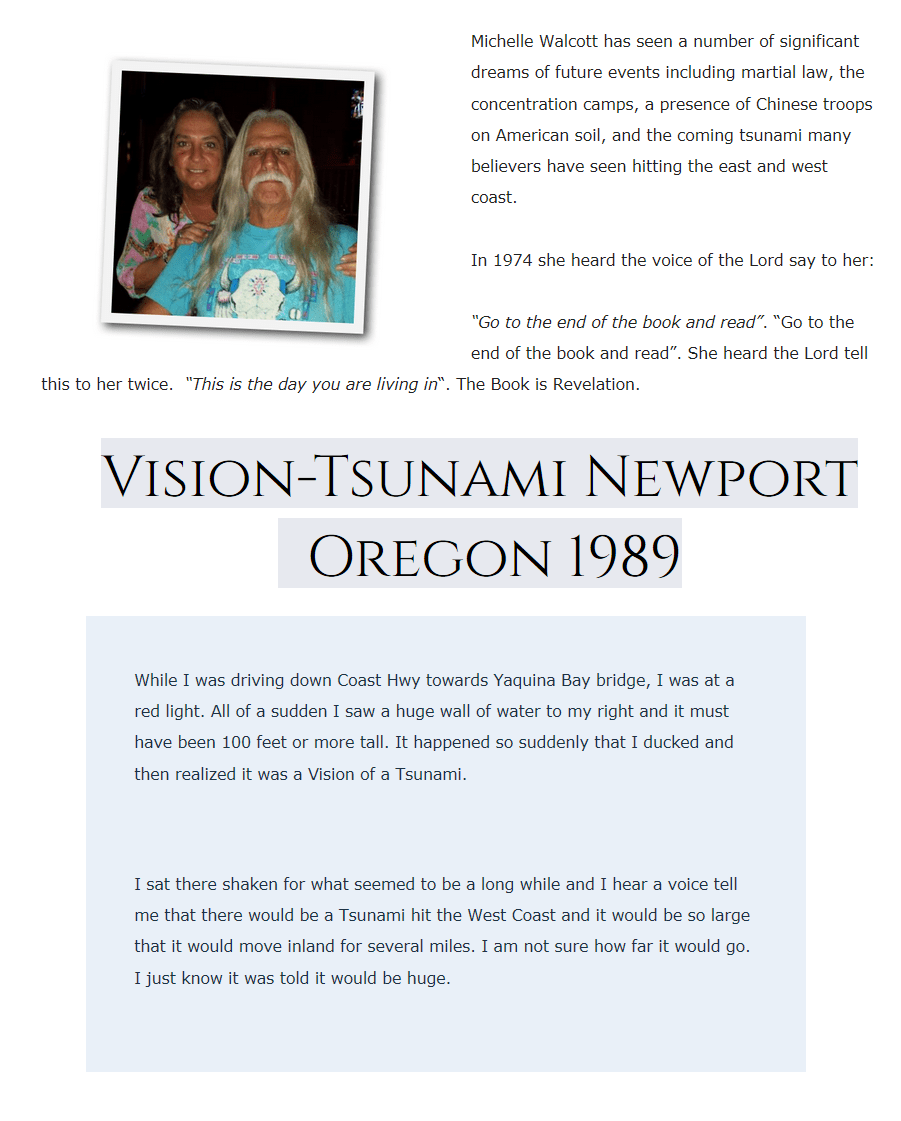 Read more of Michelle's Visions here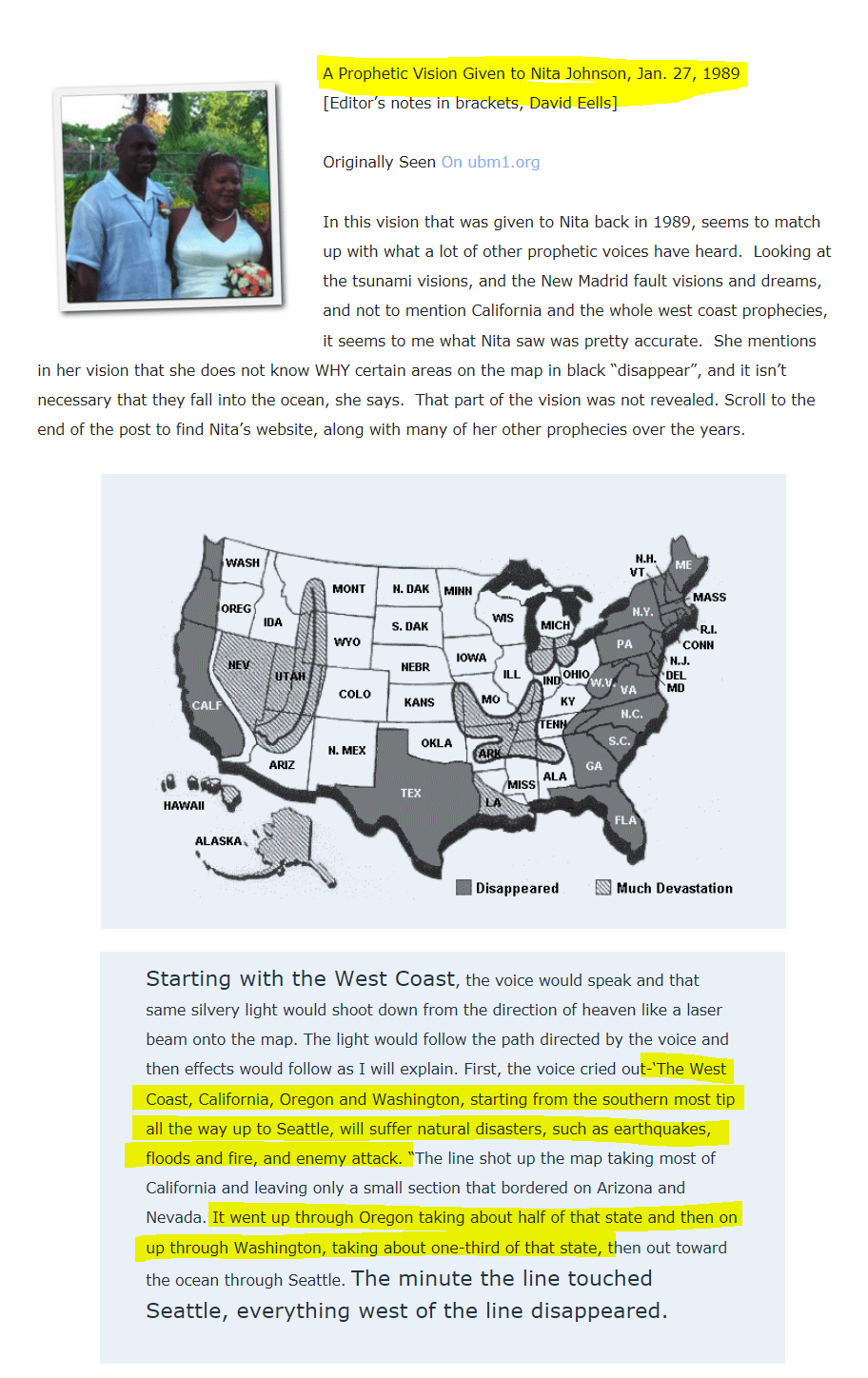 Read more of Nita's vision here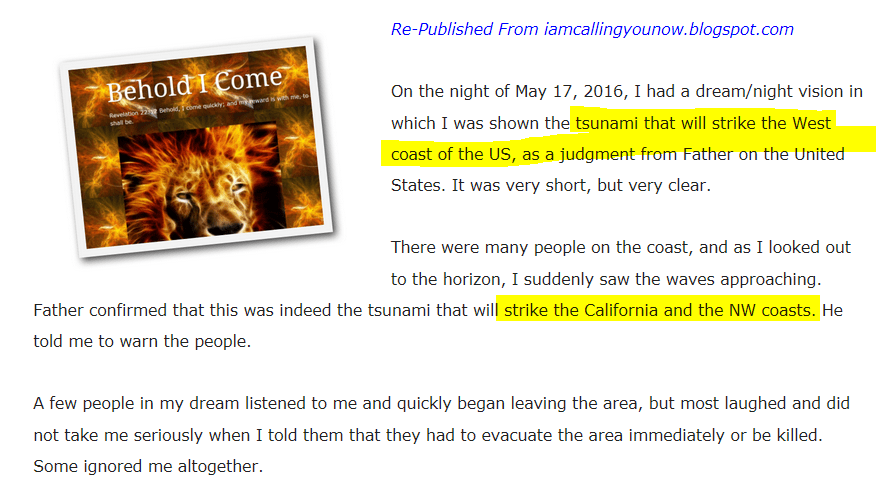 View more of this prophecy at West Coast Tsunami Prophecy Given To Julie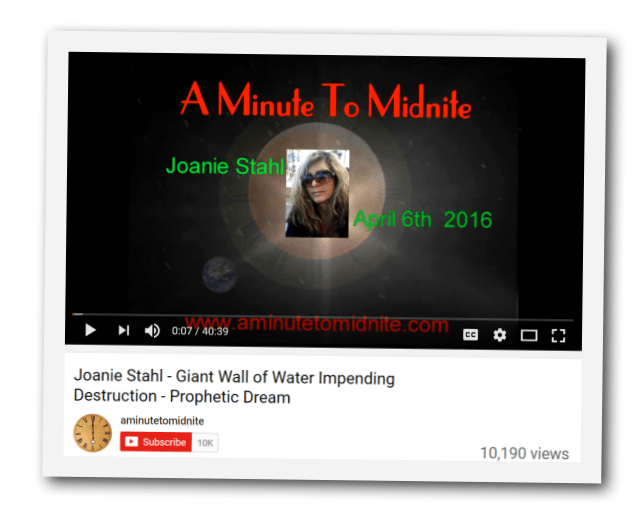 Listen this video here
Meranda Devan Joanie Stahl… You had a west coast tsunami dream didn't you?
"Joanie Stahl Yes I did!!!! And I saw it coming from 3 directions..north, South and the biggest one was west"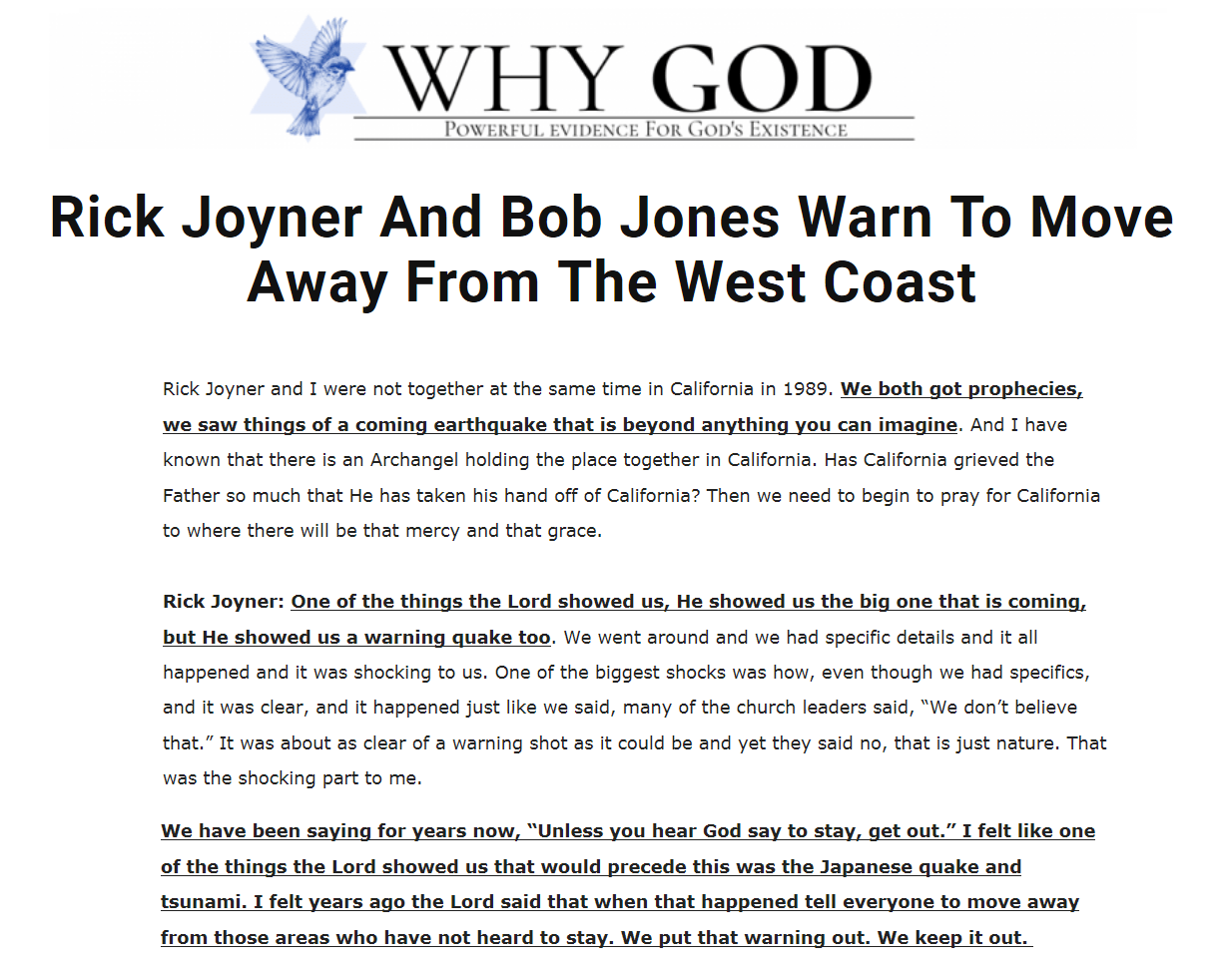 See more of this message here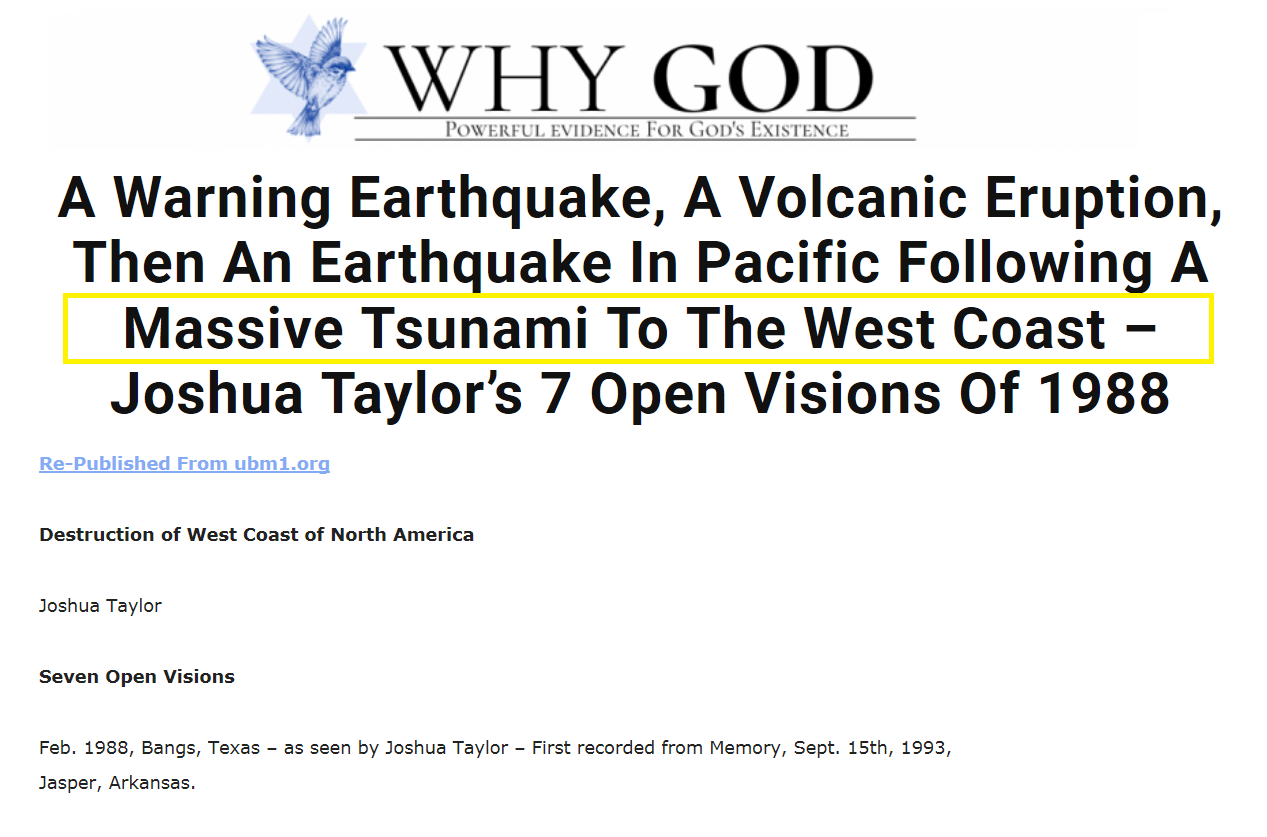 Read more of this prophetic message here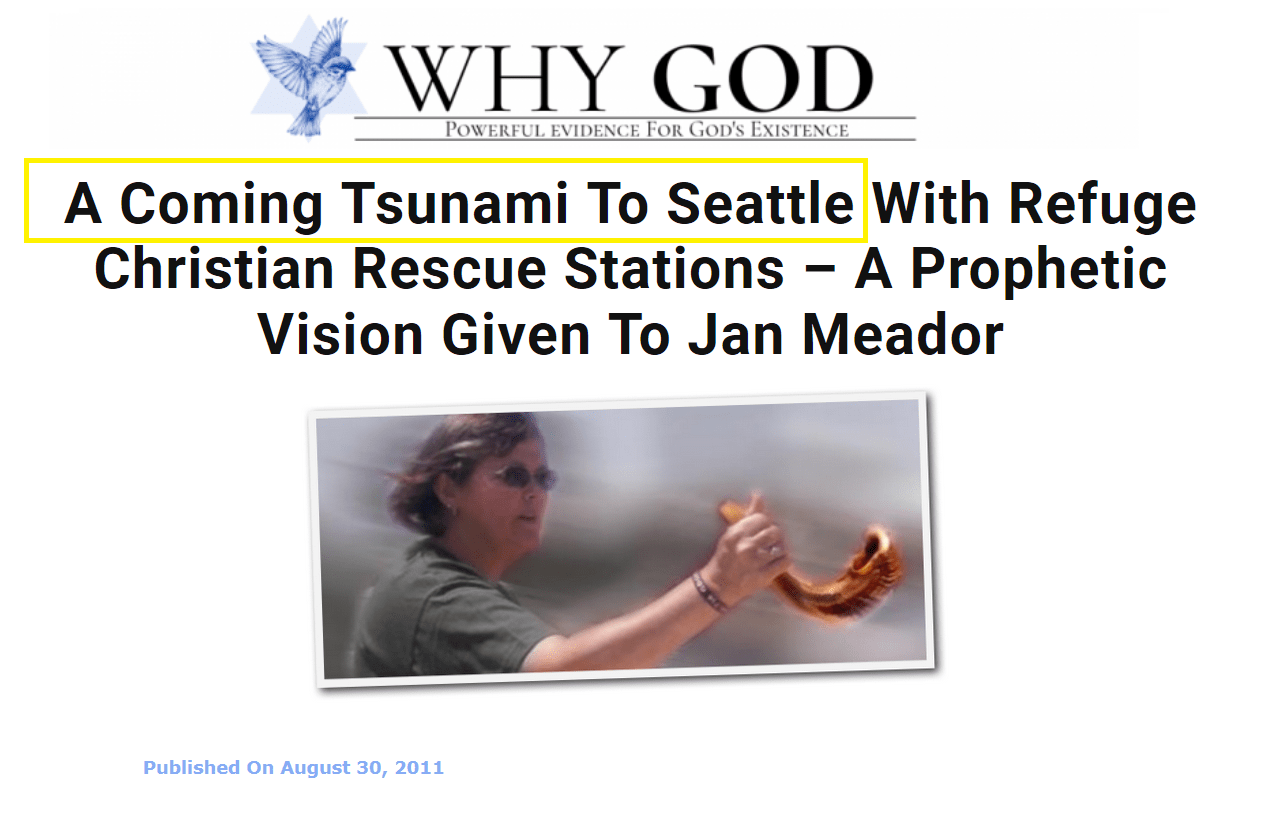 Read more of this message here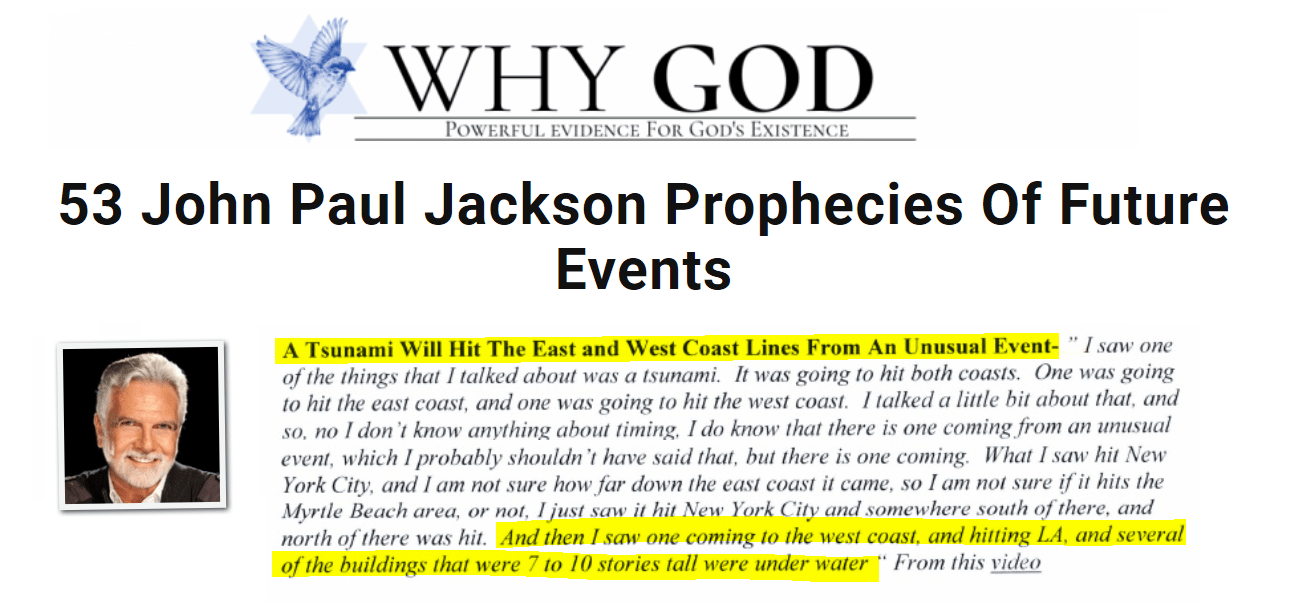 See this article here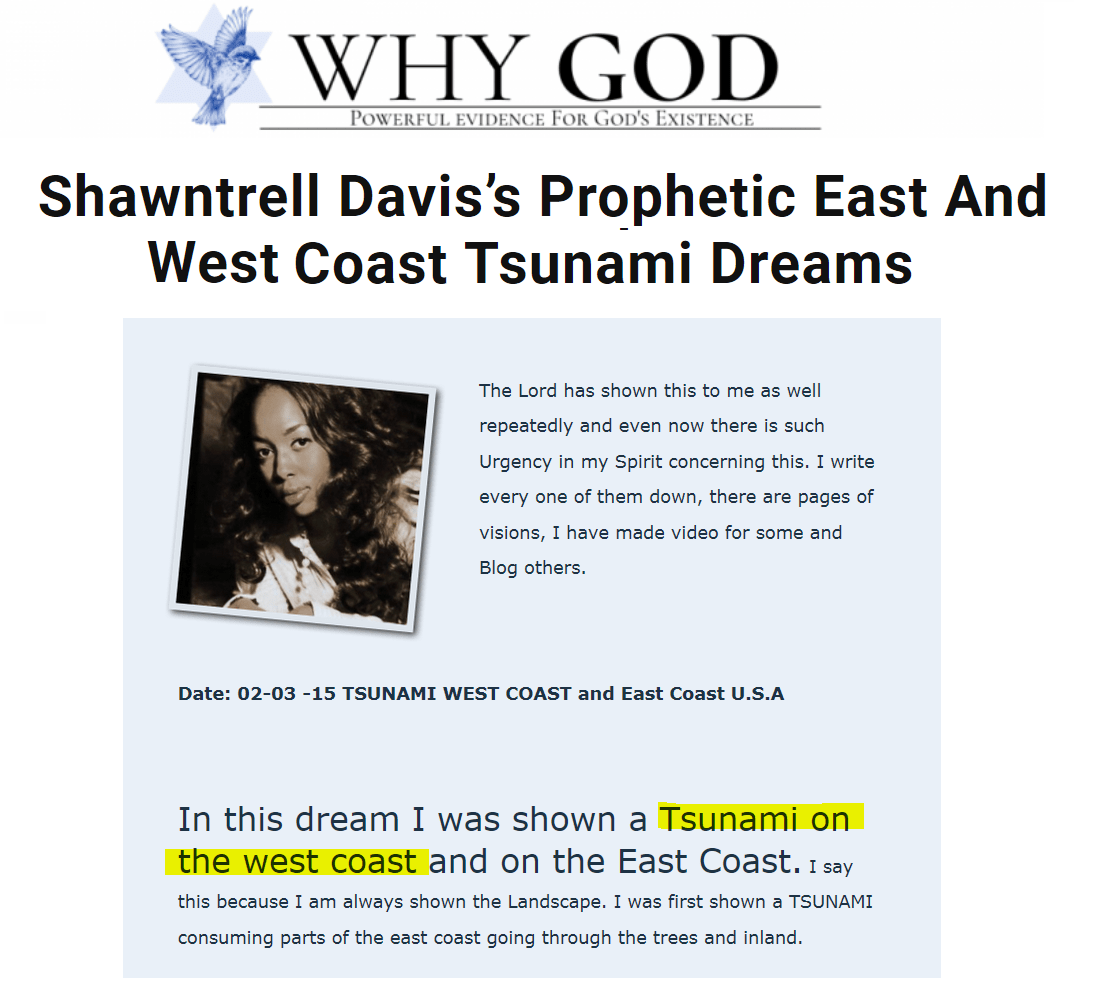 See this prophetic message here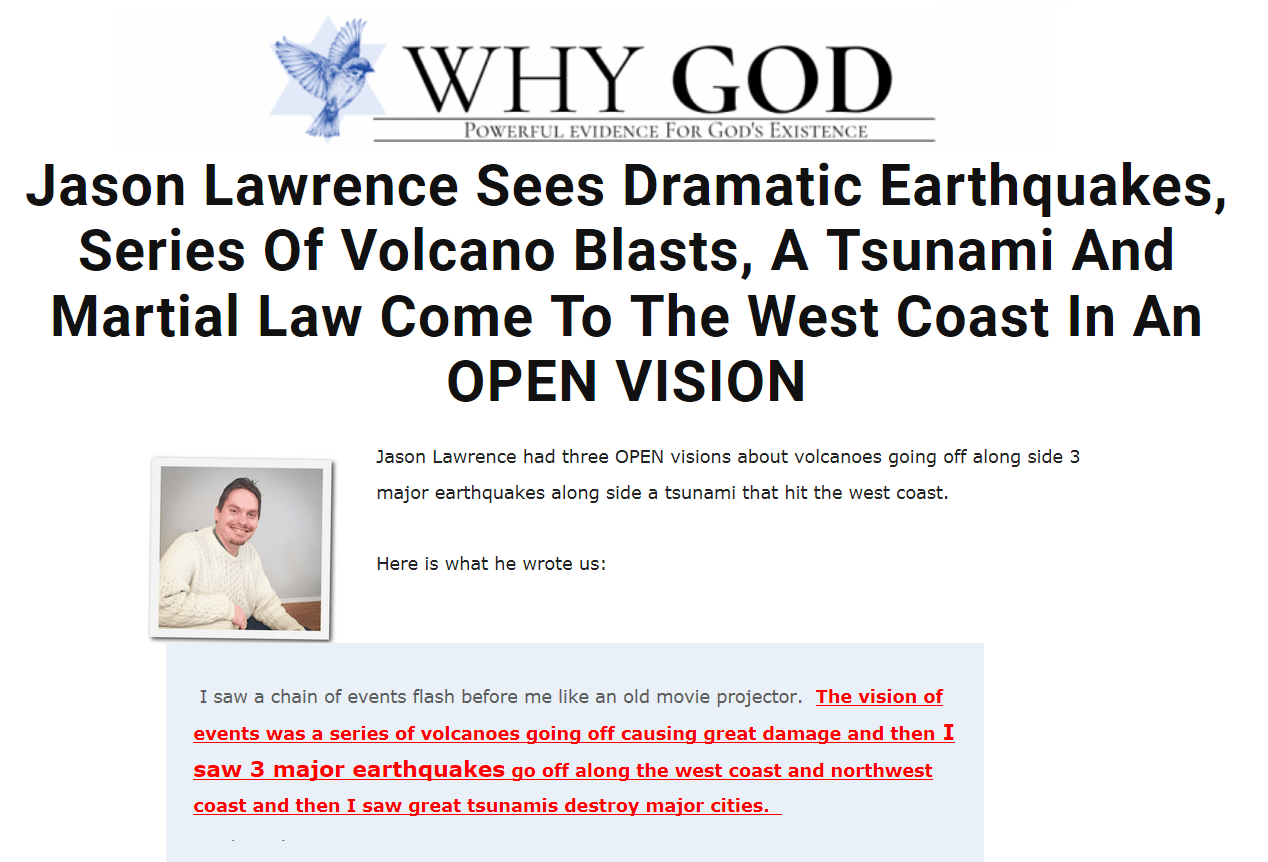 Read more about this prophetic message here
Thoughts about an "Explosion" from "Get To Higher Ground" A Vision Of California Breaking Off Into The Sea

Terry Bennett's Tsunami Confirmation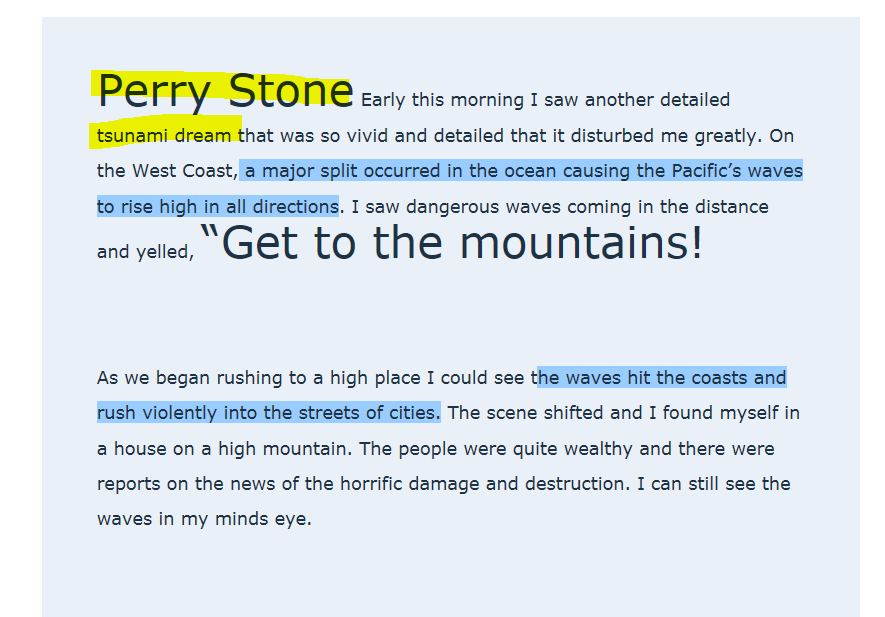 Pastor Perry Stone's West Coast Tsunami Dream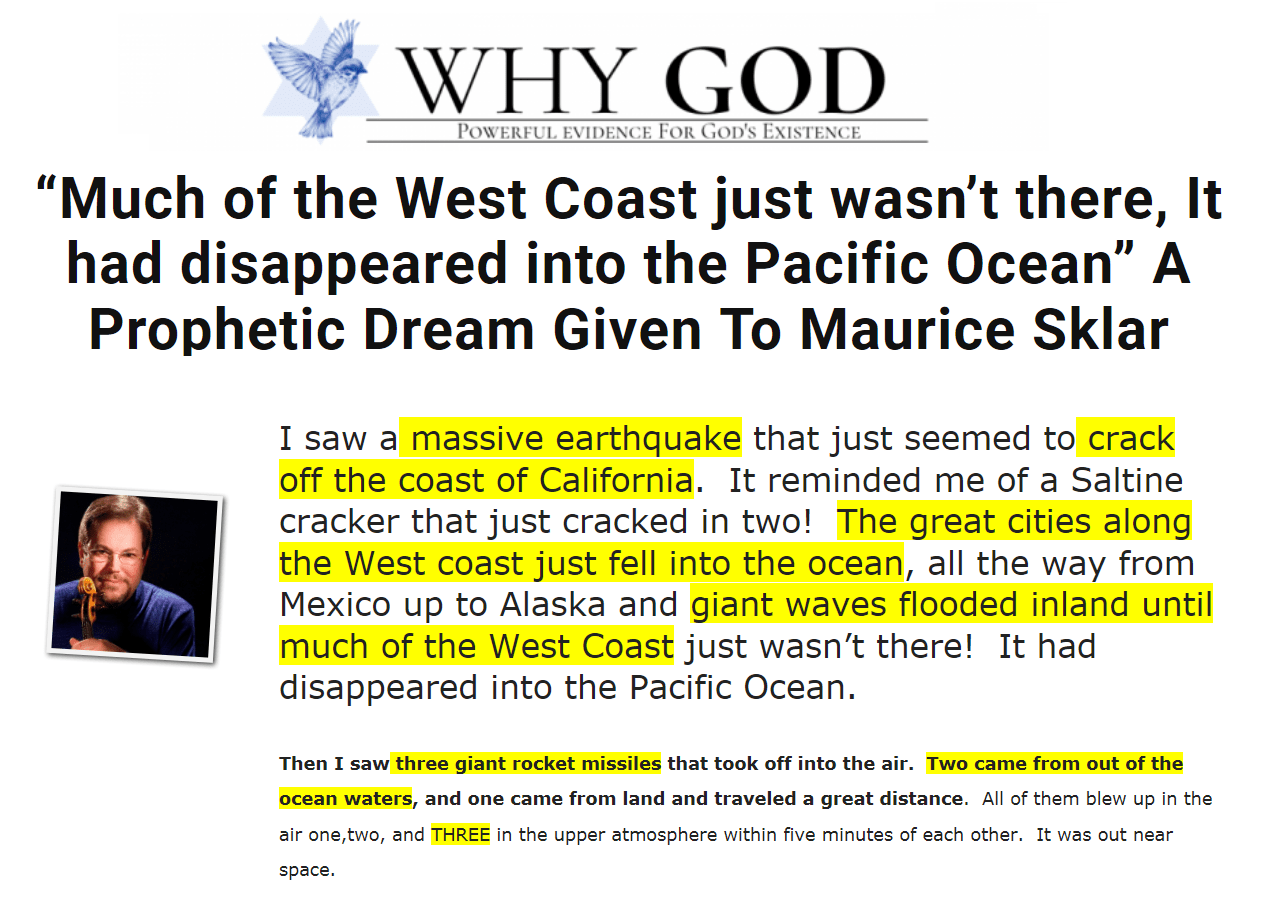 Read more here