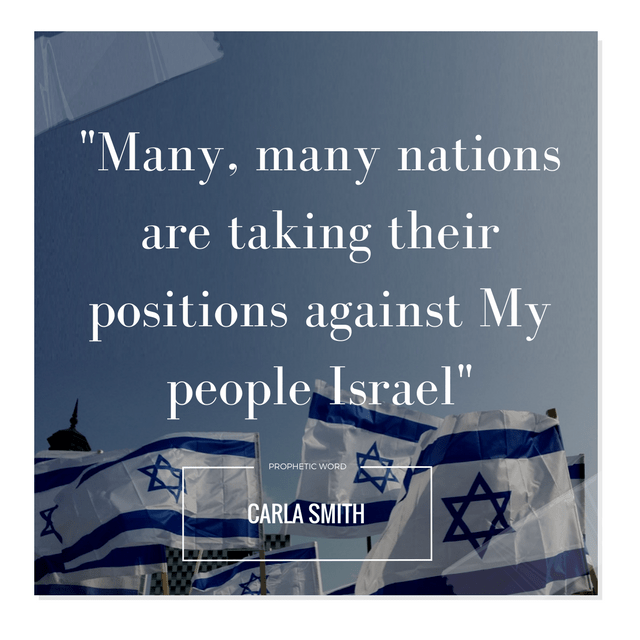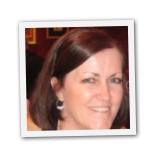 Carla Smith
adaughterofmessiah1.blogspot.com/
Monday, July 24, 2017
July 24, 2017
Daughter,  My Spirit rests upon you to carry My Words to My people…
My arms are open to all who come to Me …
Times are approaching  that will cause man to shutter with fear … Many, many nations are taking their positions against My people Israel … These nations will choose the wrong side and refuse to help My people, this will be to their demise … My people are without friends to stand with them against total evil … So many (nations) claim they stand with My people BUT behind closed doors their mouths speaks differently … I SEE AND HEAR ALL CONVERSATIONS, nothing will be hid from Me SAITH THE LORD OF HOSTS!!!
Times are coming and are even on the horizon when nations will stand by and allow My people to suffer at the hands of complete evil and do nothing to help them … I WILL hold all nations accountable who stands by and allows My people harm … these nations are goat nations, full of rebellion and hate! How many times must I speak about My Holy Mountain… I've placed My Name on this Mountain to be a reminder to My people! Compromise (I understood this was Israeli government) will be costly to My People, BUT I WILL STAND ON MY COVENANT I made with their forefathers … Make no mistake, it is MY Hand that separates the sheep from the goats and My Hand that WILL lead My People to victory! (Israel)
A strong delusion is yet to come, prepare your hearts and minds for this time … Stay close to Me, pray to escape these times and to have discernment of what is of Me and what IS NOT of Me … I love My children with an everlasting love … pray for My lost ones to return back to me … I have time in My Hands … More things must happen before a chain of events become crystal clear to My chosen, then you will know the time in which you have left … prepare your minds and hearts for whats coming, Stay close to Me, (take NOTE :2nd time this was spoken) depend on Me for the very steps you take … Nothing is to hard for Me, I will protect My children to accomplish My Will.
Thank You Yeshua (Jesus) for this powerful Word, I love You
Genesis 12:3 And I will bless them that bless thee, and curse him that curseth thee: and in thee shall all families of the earth be blessed.
Joel 3: 1-2, 12 1"For behold, in those days and at that time,
         When I restore the fortunes of Judah and Jerusalem,
2
I will gather all the nations
And bring them down to the valley of Jehoshaphat.
         Then I will enter into judgment with them there
On behalf of My people and My inheritance, Israel,
Whom they have scattered among the nations;
And they have divided up My land.
12, Let the nations be wakened, and come up to the valley of Jehoshaphat: for there will I sit to judge all the nations round about.
Psalm 129:5 Let them be put to shame and turned backward, All they that hate Zion.
Matthew 25:13  Watch therefore, for ye know neither the day nor the hour wherein the Son of man cometh.
Matthew 25: 32-33
32
"All the nations will be gathered before Him; and He will separate them from one another, as the shepherd separates the sheep from the goats; 
33
and He will put the sheep on His right, and the goats on the left.
2 Thessalonians 2:11-12 11For this reason God will send upon them a deluding influence so that they will believe what is false, 12in order that they all may be judged who did not believe the truth, but took pleasure in wickedness
Revelation 3:11 Behold, I come quickly: hold that fast which thou hast, that no man take thy crown.