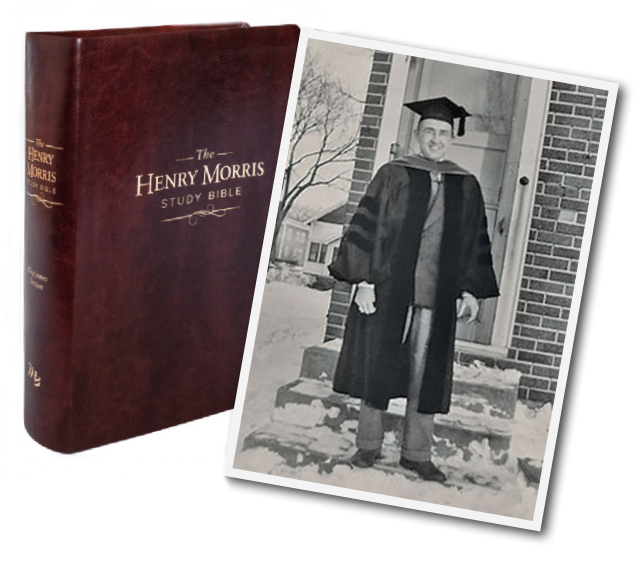 If you are looking for a new study bible, you may want to consider the King James study bible by the founder of the ICR (Institute for Creation Research), Dr. Henry M. Morris.
I believe the King James Bible is one of the best translations you can buy, and it can be very helpful to have a bible that has study notes while you are reading your bible in your daily devotionals.
I personally get the monthly magazine from ICR and I find it to be one of the best scientific magazines you can get to defend the faith. I really look forward to reading their magazine every month because they include scientific discoveries that back up the word of God.   You can get an idea of  some of the in depth research done at ICR, as I have scanned in some of their past articles I wanted to save for myself online.
Dr. Henry M. Morris is a hero of the faith.  He published over 60 books and founded the Institute for Creation Research (ICR), and since has died in 2006, which was a profound loss to millions.
This study bible contains over 10,000 study notes, which helps to explain different passages that might be hard to understand.  This study bible has notes which confirm the bible's historical accuracy, and marks the spots where modern science confirms the word.
This 2,215 page uses a 10 point font and a two column format making it easy to read. Inside you will also find 22 fascinating appendices, Words of Christ in red,  helpful full color maps and a rich concordance.
---
---
Save