This information was gathered from Chuck Youngbrant's Aug 11th 2016 Newsletter
You can subscribe to Chucks newsletters by sending in a donation to their ministry by mail.    The Staff & Sword Ministry  558-B Knapp Road, Colville, WA 99114  USA
---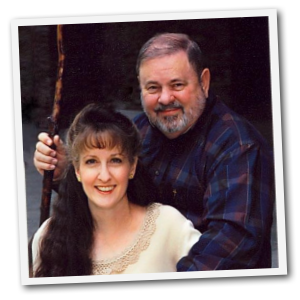 The term "Tiny Star" is one we use to indicate an object coming from outer space, that being: a meteor, or asteroid, or comet, or some like object.
In 1982 I was driving through Corpus Christi, Texas on the Sealing work, ( The Seal of the Living God)
I was, at that time, taken up in the Spirit and saw what looked like a bright star. Time passed quickly in this vision and that star grew larger and larger until it was obvious that it was heading towards earth. It was a huge round burning object, not unlike a comet and I saw it pass over the Gulf of Mexico heading north-west. The waters boiled as it flew over the Gulf, and as it passed over Corpus Christi, the whole city was drawn up into the air and exploded into a blazing fire consuming the city into fiery dust. I watched it streak across North America, burning a swath of fire that consumed everything beneath it for 500 miles from the center of the comet. Not knowing what it was I came to know it as a "Tiny Star",.
This fire ball impacted a mountain in Canada; a city named Calgary was the point of impact and was obliterated. The whole earth rocked and rolled when it hit the earth as massive clouds of fiery dust filled the air. This vision was chilling and terrifying to behold.
TINY STAR VISION OF JANUARY 20-22.1992
Following the want of prayer by national Christian leaders in 1991 and after the Net of Prayer prayed, seven of the nine objects in space heading towards earth were deflected.
One huge asteroid (at least 7 miles long) was broken and the remaining comet-like object were still on course towards earth.
On January 20-22,1992 – I did see this asteroid traveling in deep space but following prayer by the N.O.P., I saw another asteroid collide with it breaking this massive rock into many pieces – some of which were driven along the course with the asteroid that hit it, thus away from the earth. The remaining pieces now continue on a collision course with earth. It looks something like the depiction (on page 15) – there are three huge pieces and numerous smaller pieces, most about the size of a football field, and then a lot of debris, smaller bits and pieces.
ADDENDUM
I had and have no idea of the timing of this impact except that it will hit the earth like a shotgun blast – the first particles will come in somewhere in western Europe and then splash into the Atlantic.
Thereafter, the pieces will impact the U.S. from the East Coast to the West Coast – again, a shotgun-like effect for various forces will distend this debris field. I discern that when this hits, it will fulfill what Jesus revealed July 26, 1989 about 8 days of terror and panic (see the last paragraph of Jesus' Word given on Page 17 of this newsletter).
The three main chunks of this broken asteroid are large enough to wipe out a whole city if they were to hit it or could cause a serious tidal wave if landing in the Ocean.
Jesus has told us for years that we CAN STOP MUCH IN PRAYER BUT NOT ALL. There have been no insights concerning the timing of these things. The vision of January 20-22, 1992 was faint thus details of when, where and what are/were vague at best.
I have been given only a general understanding of what this broken asteroid would do. However,
it is obvious to me that it would be serious.
This depicts the course of the Comet across the U.S. from the Gulf of Mexico – the obvious
(to me) city to be destroyed by direct impact is Calgary, BC, Canada. This sketch was put together November 23, 1991.
JESUS' WORD of November 5.1992
Note: We had heard of a comet that could be on a collision course with earth in 134 years. I prayed and asked Jesus about it, He said this, "THIS IS THE WHITE GLOWING ONE THAT YOU HAVE AUTHORITY OVER – YET UNTIL THE 1,000 (INTERCESSORS) ARE FOUND I RESTRAIN YOU FROM DEALING WITH IT. WHERE YOU SEE THIS TINY STAR, THIS BEING MY EVIDENCE THAT TWO MORE ARE ALSO ON THE WAY ONE CLOSER IN TIME THAN ANOTHER – BOTH NEAR. BY WHAT IS SEEN THE UNSEEN IS MADE APPARENT."
By what and how JESUS responded I understood that the comet the scientists were talking about was NOT the one He told us about, rather it was an evidence. But as I pondered His last sentence I would later (after July, 1994) understand that the comet impacting Jupiter in July of 1994 was the SEEN that confirmed the UNSEEN Comet – the one headed for earth.
ASTRONOMERS MAKE PLANS

In 1982, when Jesus gave me the vision of the TINY STAR coming at the earth, He also shewed me that scientists and governments would work to deflect the object using nuclear-tipped missiles (which He also shewed me would fail).
However, in 1982 the scientific community did NOT believe the earth could face a catastrophic impact from outer space nor did they have any plans to send nuclear-tipped missiles to destroy such an object. The impact of the Shoemaker-Levy Comet hitting Jupiter resulted in a sudden shift in astronomical thinking. Today they are watching the skies and they are thinking about how they might stop such an object – as Jesus shewed me they'd be doing back in 1982, 12 years earlier.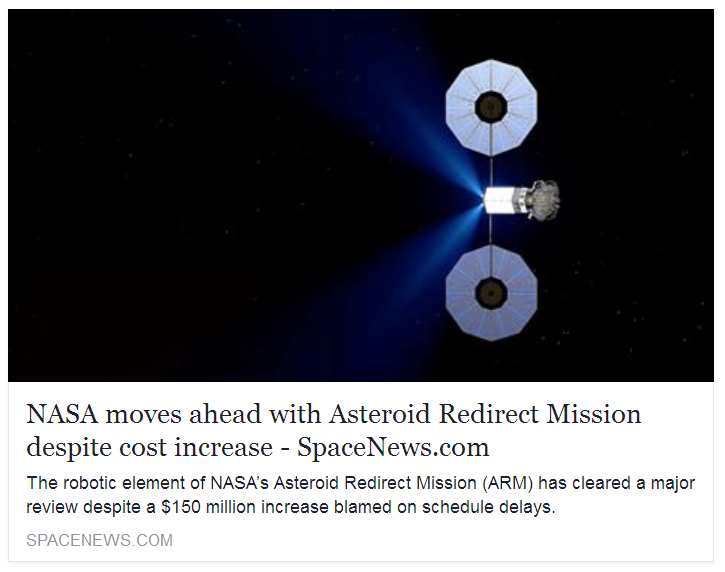 Aug 18th 2016 See more at: http://spacenews.com
34 YEARS of REVELATION
From 1979 the Lord JESUS began giving me revelation concerning the TINY STAR but it was not until 1982 that He completed the progressive revelation and made it plain that it was an object coming from outer space at the earth – something that could only be stopped by prayer by faith by His people.
This year marks 34 years of God's revelation and events that tie into His Word and warning about a TINY STAR – it is well beyond a momentary idea.
Chuck Youngbrandt The Tiny Star Asteroid Prophecy

---
---
whygodreallyexists.com/…/a-dream-with-new-mexico-fire-balls-falling-from-the-sky
Apr 19, 2016 – In this video a dream was given where fireballs were raining down on people. He kept hearing the word "Albuquerque". Could it be a volcano …
whygodreallyexists.com/…/dividing-israels-land-judgement-for-the-united-states-visio…
Mar 12, 2014 – "Fire Balls – I was walking in the streets, when suddenly I began to see fire balls fall from heaven all around me. On closer inspection, they …
whygodreallyexists.com/…/they-clung-together-as-though-their-survival-depended-u…
4 days ago – She sees volcanoes and widespread fires across the United States. She sees Christians come together for their survival. I lay sleepless and …
whygodreallyexists.com/…/steve-mcneills-prophetic-dream-of-two-asteroids-meteors-…
3 days ago – A few days later, after remembering Pastor David Wilkerson's prophecy about New York City burning with 1,000 fires, I decided to search tennis …
whygodreallyexists.com/…/tell-them-again-that-my-sword-has-been-prepared-for-this…
Jul 22, 2016 – Riots in the North, turmoil in the South, rebellion in the East, fires in the West! All of these will form your nation's unrest! The lack of peace, is the …
whygodreallyexists.com/…/i-have-marked-you-a-promise-to-the-remnant-a-word-giv…
Jul 22, 2016 – Oh it will be brighter, brighter because of the fires of judgment! And thou saidst, I shall be a lady for ever: so that thou didst not lay these things …
whygodreallyexists.com/archives/comet-meteor-asteroid-speculation-articles
whygodreallyexists.com/…/a-terrible-surge-of-water-hitting-the-east-coast-akida-laven…
Jul 29, 2016 – Aug 14, 2015 – He had a open vision of an asteroid hitting at night hitting around Puerto Rico area causing a gigantic tsunami off the east coast …
whygodreallyexists.com/…/she-said-22-million-people-will-drown-in-her-dream-will-…
Jun 23, 2016 – Rare Mentions –Asteroids Coupled With Tsunamis Some of the rare visions and dreams that recall this event mention an asteroid.
whygodreallyexists.com/archives/tag/new–york-city-under-water
231134421 Be Ready NEW WORLD ORDER Commercial- Could The Elite Be … Tags: New York city Tsuami disaster, New York City Under water, New York …
whygodreallyexists.com/…/lindsey-marceaus-prophetic-dream-of-a-blood-moon-judg…
Jul 18, 2016 – A Dream I had last year: I had a dream last year of seeing a huge blood moon over the sky in NYC. I was there in the middle of the street …
whygodreallyexists.com/…/a-13-year-old-dreams-of-horrific-famine-in-the-usa-a-terr…
May 24, 2016 – In most dreams and visions that I have studied, Chicago, Florida, California, and New York are mentioned. Here we have another dream where …
Aug 14, 2015 – Asteroid. Is there something going on that we don't know about? 90+ East Coast Visions and Dreams- Why God. First, at the beginning of June, …
Save
Save
Save
Save