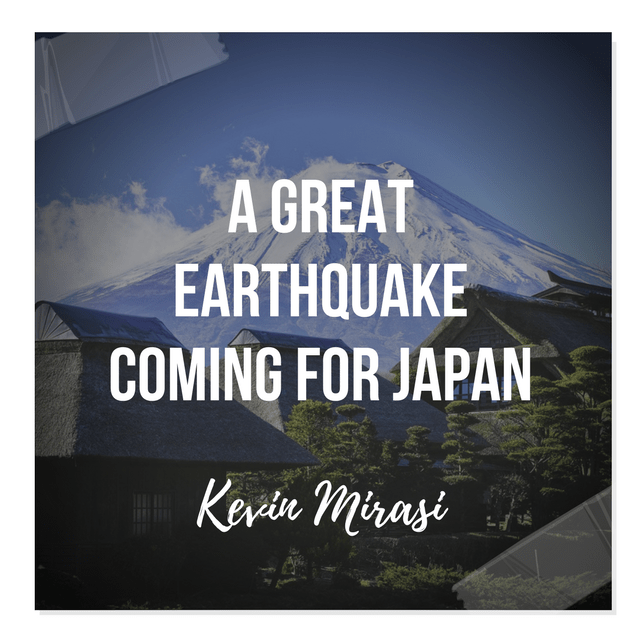 A GREAT EARTHQUAKE COMING TO JAPAN:
There is a Great Earthquake Coming to Japan, because of The Rampant Sin therein, including the Worship of Idols (Idolatry).
The above is what I Heard in a Vision (Supernatural Dream) of The LORD God Almighty, in the morning of 16th September 2017.
So The LORD is Calling for Repentance in Japan (as well as other Nations), and a Return to the Ways of The LORD: Holiness, Righteousness, Truth and Complete Surrender & Submission before The LORD Jesus Christ.
The LORD has been Seeking for the Attention of Japan. He is thus coming to Shake their Land, Again. That He may Awaken them further, that Perhaps they will Now Return to The LORD, and forsake a lifestyle of Sin (Including Idolatry).
SHALOM!!!
Mathew 24: 3-8 '"Now as He sat on the Mount of Olives, the disciples came to Him privately, saying, "Tell us, when will these things be? And what will be the sign of Your coming, and of the end of the age?" And Jesus answered and said to them: "Take heed that no one deceives you. For many will come in My name, saying, 'I am the Christ,' and will deceive many. And you will hear of wars and rumors of wars. See that you are not troubled; for all these things must come to pass, but the end is not yet. For nation will rise against nation, and kingdom against kingdom. And there will be famines, pestilences, and earthquakes in various places. All these are the beginning of sorrows."'
PREPARE THE WAY FOR THE COMING OF THE LORD JESUS CHRIST IN ABSOLUTE REPENTANCE, RIGHTEOUSNESS, HOLINESS, TRUTH AND COMPLETE SURRENDER TO THE LORD JESUS CHRIST (YESHUA/YAHUSHUA HA MASHIACH). TIME IS ABSOLUTELY OVER; THE MESSIAH JESUS CHRIST IS IMMINENTLY COMING TO PICK HIS BRIDE!!!
REPENTANCE PRAYER:
Precious Jesus,
I acknowledge today that you are LORD and Savior of all mankind,and today I have recognized my shortfall,I Repent and turn away from all Sin. Please cover me with your Precious Blood, and establish your Word in my life, that I may be found in Righteousness and Holiness and write my name in your Book of Life and Baptize me with the Power of The Holy Spirit in The Mighty Name of Jesus Christ.AMEN.
Your Brother in Christ Jesus, and a Shepherd of The LORD,
Kevin Mirasi
https://injesuschrististand.blogspot.co.ke/…/a-great-earthq…
……………..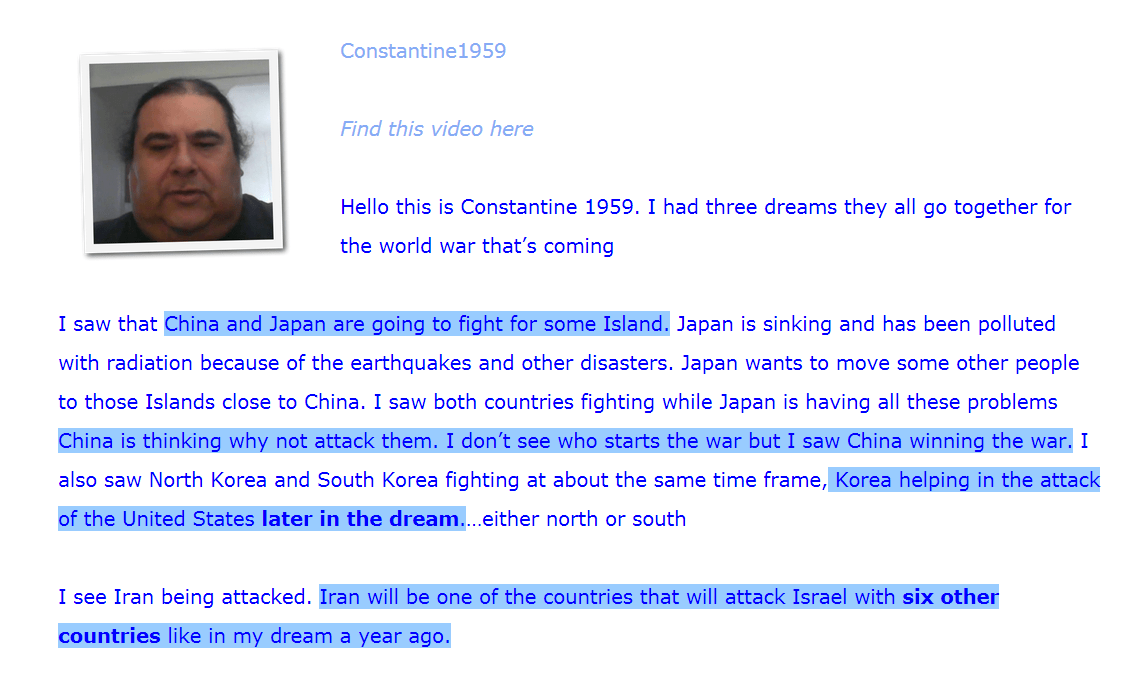 Read more here

John Paul Jackson Prophecy
---
URGENT WARNING!!! PLEASE SHARE!!!
The Lord God our Father in Heaven has given me two things that I need to share; and one of those things is that in the near future Tokyo, Japan is going to be destroyed, another is that a MASSIVE earthquake is going to hit the San Andreas Fault. He told me, while watching a trailer for the movie San Andreas with Dwayne Johnson, that it was going to happen, and then He gave me the number 9.7. Now I'm not sure how Tokyo, Japan is going to be destroyed, it could very well be an earthquake, and possibly even a 9.7; but I do know that what happened in the movie San Andreas is really going to happen. So please, if you live in either one of these areas, get and stay prepared. If possible, MOVE, GET OUT, RELOCATE, because your very lives depend on it! California IS NOT safe!!! Tokyo, Japan IS NOT safe!!!