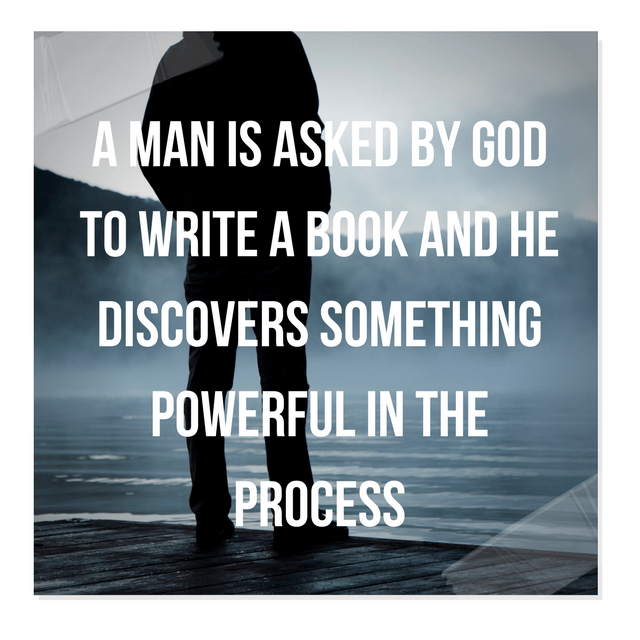 Gerard Troise
Some years ago, when I was doing my job as a NYC mailman, the Lord spoke to my heart one day and asked me to write a book for Him. Being that I only have a high school education, I thought the request strange… I'd never written anything in my life!.. Yet I knew the voice of the Savior, so with pen in hand, and prayer for guidance in heart, I began to write, and God gave me the outline and the words…
The book God led me to write was a Bible based novel about a society that had fallen VERY DEEPLY INTO A MULTITUDE OF TERRIBLE SINS!… That nation was Judah in the 7th century BC. Through a series of Godless kings, they had departed FAR from God, had persecuted terribly the Righteous, had embraced witchcraft and fleshly perversion, homosexuality, and many forms of idolatry, and this went on for a long time, but God still had His Faithful Remnant who sought Him in earnest prayer, and God Heard their prayers!
In response to the prayers of His people, God raised up a CHAMPION to rule over them, a man with AMAZING ZEAL FOR RIGHTEOUSNESS… King Josiah… This man HATED the corruption that had captured the hearts of his people, and he fought against all forms of bondage, and wickedness in government with all his heart!.. He even repaired The Temple that had fallen into ruins, and discovered the LOST BOOK OF THE LAW… As he read through the covenant, GREAT FEAR came upon him, as he knew that his people were fully deserving of God's Judgment!
King Josiah sent his servants to a local Prophetes, Hulda, to inquire of God for him whether or not His Judgment could be turned back, and the answer he recieved was quite shocking:
"AND SHE ANSWERED THEM, THUS SAITH THE LORD GOD OF
ISRAEL, TELL THE MAN THAT SENT YOU TO ME".
"THUS SAITH THE LORD, BEHOLD I WILL BRING EVIL UPON THIS
PLACE, AND UPON THE INHABITANTS THEREOF, EVEN ALL THE
CURSES THAT ARE WRITTEN IN THE BOOK WHICH THEY HAVE
READ BEFORE THE KING OF JUDAH".
"BECAUSE THEY HAVE FORSAKEN ME, AND HAVE BURNED
INCENSE UNTO OTHER GODS, THAT THEY MIGHT PROVOKE ME
TO ANGER WITH ALL THE WORKS OF THEIR HANDS; THEREFORE
MY WRATH SHALL BE POURED OUT UPON THIS PLACE, AND
SHALL NOT BE QUENCHED".
"AND AS FOR THE KING OF JUDAH, WHO SENT YOU TO ENQUIRE
OF THE LORD, SO SHALL YE SAY UNTO HIM, THUS SAITH THE
LORD GOD OF ISRAEL CONCERNING THE WORDS WHICH THOU
HAST HEARD";
"BECAUSE THINE HEART WAS TENDER, AND THOU DIDST
HUMBLE THYSELF BEFORE GOD, WHEN THOU HEARDEST
HIS WORDS AGAINST THIS PLACE, AND AGAINST THE
INHABITANTS THEREOF, AND HUMBLEDST THYSELF BEFORE
ME, AND DIDST REND THY CLOTHES, AND WEEP BEFORE ME,
I HAVE EVEN HEARD THEE ALSO SAITH THE LORD".
"BEHOLD, I WILL GATHER THEE TO THY FATHERS, AND THOU
SHALT BE GATHERED TO THY GRAVE IN PEACE, NEITHER
SHALT THINE EYES SEE ALL THE EVIL THAT I WILL BRING UPON
THIS PLACE, AND UPON THE INHABITANTS OF THE SAME.."
(2 Chronicles 34:23-28)
The nation of Judah had gone too far into sin for judgment to be turned back again, (for the people of that nation loved their sins); yet even so, God had granted the GOOD PEOPLE OF THE LAND, AND THEIR GOOD FAITHFUL KING A WINDOW OF REPRIEVE.
(Little did I know at the time that God was actually having me WRITE THIS BOOK ABOUT MY OWN NATION AMERICA)!.. After some time of waiting on God, I finally published the book in 2011… (The same year that Mark Taylor prophesied that Donald Trump would become President of the United States)… THIS WAS THE REPRIEVE OF JUDGMENT!… I now know that all Biblical Prophecy is fulfilled at least 2 times, and just about everything in Scripture has a very significant application to our present day society…
Anyway, Judah had a brief reprieve from Judgment… King Josiah did his best to lead the nation in Righteousness, (even though there was still the undercurrent of rebellion in the form of the "shadow government", which is exactly what we are seeing in my own nation today)… Donald J. Trump is doing his best to lead America in Righteousness, yet the shadow government of the established NWO globalist satanists are also doing Their Best to overthrow his administration!
The amount of time America will be able to remain a nation is now ENTIRELY IN THE HANDS OF THE TRUE BELIEVERS IN JESUS CHRIST… We are the only ones who can both do battle against the spiritual forces of wickedness in prayer, and also BOLDLY SUPPORT our Righteous Leader with our words, and show of support, even writing letters to our congress, mayors, governors and senate… THERE'S A REAL WAR ON FOR FREEDOM, AND IT'S TRULY UP TO US!.. (Pray that the LIES WOULD BE EXPOSED TO GOD'S LIGHT)!
A few of you have read my book, and I am SO VERY GRATEFUL FOR YOUR KIND REVIEWS AND COMMENTS!
In case anyone of you may be interested:
"KING JOSIAH A HEART IN THE HAND OF GOD" Available on Amazon, (PDF DOWNLOAD).