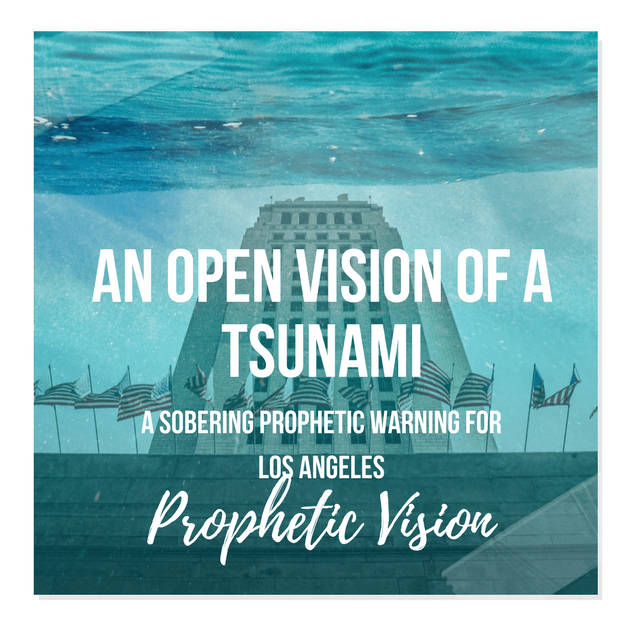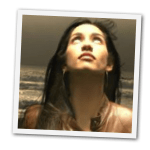 Justice Journee
Pray for the West Coast
On 9/12/05 I awoke and placed my feet upon the floor and had an open vision… I saw the ocean a tsunami was rising from the ocean, there was a coastal city beside the ocean.  The tsunami rose above this city over the tallest skyscrapers and hovered for a minute.. and then fell upon the city. The water receded to the half way point of the buildings. I knew in my spirit this was Los Angeles.

In a vision of the night I was hovering above what looked like a desert area with a road, the ground rumbled up and from the air it looked like what a mole would do underground pushing the dirt up but I knew in my spirit that this was this was an massive earthquake coming from Los Angeles it was headed across California and would effect other areas.

I have watched over these words closely for the last 11 years.  The Lord gave me a vision of Hurricane Sandy and allowed me to release it on a NY church channel Harvest Army a month before.

The vision is in the description below the video from my YouTube channel Daughter Of Zion the link is Here: https://youtu.be/j0aLoLhvqbg…

I have learned to take His warnings very seriously and to stay watching and in prayer over His words.

I sense the Lord is allowing me to release and share these warnings and confirmations of these words over the West Coast.

Today I read a word by Veronika West and had agreement in my spirit.
the link is Here: https://spiritfuel.me/

Another word we have been watching over was given by a friend John Clements here:

John Clements August 21 ·

PLEASE LET US KEEP THE WEST COAST IN PRAYER I HAD A SPECIFIC DREAM A MAN OF GOD CAME TO ME IN THE DREAM AND HE WAS TELLING ME A SPECIFIC DATE 4/4 DID NOT SAY THE YEAR BUT IT WAS A  9.9 EARTHQUAKE NOW THIS IS NOT THUS SAITH THE LORD THIS IS FOR PRAYERS SO THAT THIS CAN BE AVERTED WHICH WOULD ALSO WOULD CAUSE TSUNAMI I HAVE NEVER A SPECIFIC DATE SO LET US PRAY FOR THE WEST COAST AND THE HAWAIIN ISLANDS.BUT IN THE DREAM I WAS IN THE WATER WHEN IT TOOK PLACE AND HAD COMPLETE PEACE.FOR THE LORD IS NOT A GOD OF DESTRUCTION HE IS GOD LOVE, GRACE AND MERCY SO JUST BE IN PRAYER.}}
As children of God we do not fear, but we do understand we are given warnings, as a means of repentance and for intercession and prayer.
Watchmen please keep the West Coast covered in Prayer.
Justice
---
(Meranda's Note – 9.0 Level earthquake has come up quite a number of times.  Dates usually fall, but the level of earthquake did catch my attention here)