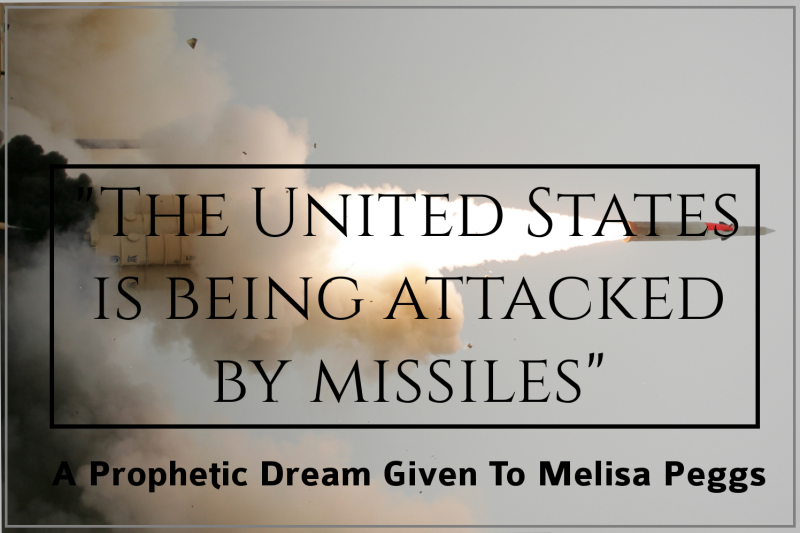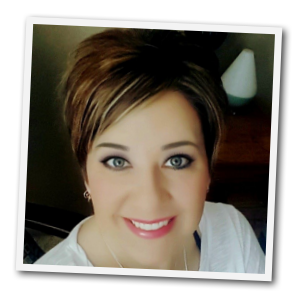 Melisa Peggs
August 9 at 9:01am
I had a dream my husband and I were in this huge field just outside our town. All the people in town where there and everyone was carrying weapons, rifles, assault rifles, guns…etc.
We all were standing looking up at the sky. I saw what looked to be like multiple falling stars and I told Bill, my husband, these falling stars are so beautiful. In my dream it looked like a meteor type shower.
Bill looked at me and said, "Melisa, these aren't falling star's. The United States is being attacked by missiles. The reason why we are here is if we see one coming towards our town we are going to try to shoot at it before it gets here and intercept it."
Just as he got done saying that…a huge missile started coming right down on top of us. And they raised their guns and shot at it. Whatever they did it stopped it and the missile changed directions but it still blew up. I could feel debris hitting me and it was getting embedded into my skin…we were standing right next to a car and a voice said "Melisa, jump in the car!" So I was holding my breath as not to breathe in anything toxic from the explosion. I grabbed the handle on the car and grabbed my husband's hand and yanked him into the back seat of the car with me. Than I woke up.
My friend Amy sent me an interpretation and so I will go ahead and post it…
Melisa, I ordered Perry Stones DVD "Dreams and Visions" and I just watched it yesterday. According to him, the field in your dream is the world. Also, he said that when 5 senses are involved in dreams, its actually a vision. Since you said you felt the debris, I'm thinking that God was actually giving you a vision (not that it matters either way, just thought I would share that) I've heard many people have dreams about missiles, and a lot of them say "when the missiles come down, we go up" Which in your dream, you and your husband got into your car (safety) and then you woke up. I feel this is a warning dream from the Lord of what is about to happen.
---
whygodreallyexists.com/…/russia-is-producing-next-generation-weapons-while-the-u…
Oct 13, 2015 –

There has been very little effort to modernize, and many of our nuclear missile silos are using technology that is ridiculously outdated.
Aug 14, 2015 – This hurricane, [Sept in New Orleans,] is a sign that in the following December an accidental Russian firing of a nuclear missile attack on …
You've visited this page many times.
whygodreallyexists.com/…/jan-d-sees-russian-subs-with-nuclear-capabilities-off-califo…
Oct 13, 2015 – That is when I noticed he was standing next to a nuclear missile. He started to lovingly caress the weapon. The missile had "MH 70″ painted …
whygodreallyexists.com/…/10-prophetic-visions-coming-to-america-by-rachel-baxter
Aug 5, 2016 – All of a sudden, out in the field, we saw an armament rise up out of the ground and saw missiles launch. At first I thought there was 6 missiles …
whygodreallyexists.com/…/intense-a-must-read-a-dozen-12-dreams-of-china-and-russ…
Oct 13, 2015 – These Russian Fighters jets have been loaded with small nuclear missiles which have also come within a short distance of the coast of Alaska, …
You've visited this page many times.
Jul 15, 2016 –

Last October, China said it was "not frightened" to fight a war with the U.S. following an incident where the guided-missile destroyer USS …
Jun 16, 2016 –

We had some kind of anti-ballistic missile defense system. Three came though untouched, one warhead was struck a glancing blow which …
May 29, 2016 – Anita Merritt Greening I have had dreams of missiles hitting major US cities. The cities were completely blown away. Also, a dream of Russian …
whygodreallyexists.com/…/jose-polancos-prophetic-dream-of-russian-war-and-an-em…
Jun 24, 2016 –

I saw the United States Anti-Missile Defense System trying to destroy the plane from a very high altitude. However, it had a special shield, …
Jun 22, 2016 –

Russia will continue and secretly escalate the funding of arms and missiles of varying types to Iran and other Islamic countries. Eventually …
Dec 5, 2015 – Just as it must be OK that the Navy tested out that SLBM (submarine launched ballistic missile) defense a few weeks ago. I guess it's OK that in …
whygodreallyexists.com/…/angela-whitworths-dream-of-california-breaking-into-the-…
May 2, 2016 – I EVEN SAW THE BEGINNING OF NUCLEAR WAR MISSILES COMING DOWN … BUT THE LORD ASSURED ME THAT HE HAS NOT SET …