Find Brett Creamer On Facebook
Brett Creamer shared a vision with me about two faces that appeared before him in the darkness of his room. Later he saw a scene from the ocean that showed a battle that was taking place. You can read below his vision that happened when he was awake. This was not a dream, but a vision.
Here is my take on his vision:
Time Running Out? Could the hourglass have a meaning, that time is running short, and this invasion could be happening soon? Could it have to do with the time of these men arriving on the public stage? Hourglasses represent time.
The Faces : What he might have seen is the faces behind the leaders who might very well be behind the future invasion of America. Many others have seen Russia and China invade America from the sea. They have seen the invasion points on the east coast, but also in California and Washington State.
John Paul Jackson had a (word/ vision or dream, I am not sure which one), of the MAN THAT COMES after Putin. He will be significantly worse, and have evil in his heart.
The Man Behind Putin Is Much Worse "Russia will make Poland choose to join them in order to receive oil & energy. Putin is an evil man, Medvedev isn't much better. The 3rd man that no one knows is much worse. " Found here

The New Russian Ruler, DNA Link to Persian Empire "A new czar-like ruler is coming to Russia, but it isn't Putin and it isn't Medvedev. This man is much more cunning and will set things in place so that Putin and Medvedev will take increasing verbal shots at each other. (This guy was smoothe & had something on everybody & knew how to use it.) One will replace the other for a short while, which will result in both Putin and Medvedev losing favor with the Russian people and set the stage for one who wants to establish and revive an ancient empire. (It is not the new leader who will do this.) This empire will be intent upon controlling the Black Sea and the Mediterranean Sea as a means of broadening Russia's economic base and will join forces with Arab countries to accomplish this. Russia will continue and secretly escalate the funding of arms and missiles of varying types to Iran and other Islamic countries. Eventually, Russia and these Islamic nations will form an alliance. A DNA link between the Russian people and an old Persian empire will be discovered, and it will aid the formation of this ideological rather than theological alliance. In years to come, this Russian and pseudo-Islamic alliance will come together as a formidable front, each side thinking it will overcome the other after it has achieved the desired result. (Watch as more Islamic men join the Russian Army.)" Found here

"CHINA IS GOING TO CONTINUE TO GROW. THE LORD SHOWED ME THAT THEY ARE GOING TO CONSPIRE WITH RUSSIA AND RUSSIA, CHINA AND THREE OTHER COUNTRIES THAT THE LORD DIDN'T TELL ME WHAT THEY WERE, BUT RUSSIA, CHINA AND THREE OTHER COUNTRIES ARE GOING TO CONSPIRE TO DIFFUSE THE DOLLAR, TO DISMANTLE, TO BRING DOWN THE DOLLAR IN ORDER TO REPAY THE UNITED STATES FOR SOMETHING. IT HAPPENED BECAUSE THE REAL ESTATE BUBBLE IN HONG KONG AND IN SHANGHAI AND IN BEIJING AND OTHER PLACES IN CHINA, THE REAL ESTATE BUBBLE BURST. AND WHEN THE REAL ESTATE BUBBLE BURSTS, THAT WILL BE A SIGN THAT THEY ARE GOING TO START AGGRESSIVELY TRYING TO TAKE THE DOLLAR DOWN." Found here
There is a long list of other people who have received the warning of a Russian Attack, including Dumitru Duduman, David Taylor, David Wilkerson, Henry Gruver, Jan Desisto, Lindy Pierce, Chuck Youngbrant and so many more.
Follow Brett's Channel On Youtube
Brett's Channel – JesusIsSalvation23
Other Visions Of Brett Creamers:
More Links About Russia and China Invading America
I was sick with pneumonia and was off with my sleep schedule. The other night I went to bed with my wife Tammy around midnight. It was dark in the room and hardly any light was coming in from the window. We prayed together and afterwards, Tammy had rolled over and went to bed. I just laid there and I could not sleep. I was staring at the ceiling and praying intently, asking God why He showed me snippets of previous visions and what they meant to me. I asked Him to give me clarity and possible show me precursors or more to the visions so I can be more of help in spreading the truth. I hear of so many people receiving visions and many of them are not consistent. I wanted Him to show me something that will prove this way or that, who is correct and what is to come. I remember looking over a the clock and it was 12:30 a.m. I still could not sleep, so I closed my eyes and continued to pray.

As I closed my eyes, again, this time something was different. I saw a glow starting to form and then, I saw a very large face appear out of the darkness to my left and it just looked at me. The face had deep sunken eyes, large forehead, a flat/wide nose with almost clipped nostrils (like the nostrils were not as thick as normal people), and a face shaped almost like an hourglass. All I can say is, it resembled a human, but almost like it was mixed with something else. The eyes looked down at me, almost inspecting me. In seeing this face with my eyes closed in a dark room, you would expect to be freaked out, but I was just staring in confusion. I did not feel threatened, but it was a little freaky to see what I was seeing. Just as the face appeared out of the shadows, it backed out of the light so to speak, into the darkness.

From there, another face appeared out of the darkness directly in front of me. It was about a quarter of the size of the first face and I could only see from the forehead down to about the bottom of the nose. His head was cocked slightly to his left (facing my right), but his eyes were trained on me. It was like a movie where the bad guy is watching from the shadows and only a thin strip of light was shining across his face on a diagonal showing only what I mentioned. This face was staring at me and seemed disgusted with me. This one startled me and made me very nervous and alarmed. He looked to be in his 50's to 60's. He had a thick head of salt and pepper hair that combed over in the front. He looked possibly Mediterranean or Middle Eastern with a thick solid forehead and rounded cheeks. The first face looked gaunt and old, while this face looked plump, and slightly rounded. Kind of like a man who has lived a life of money and pleasure, good food and privilege. Just as he came out of the shadows, he backed out again and disappeared into the darkness.

Some thoughts about the faces… With the two different faces staring at me, it could be the one large face was larger because it was closer to me, whereas the other was farther away. I have to way of figuring out why one was so large and the other quite smaller.

This is not the first time I have seen faces looking at me when I first close my eyes at night. I see them often while praying or directly after. At times, they are horrible faces that are staring at me and other times, they are angry hateful faces of men staring at me. I have to look away and open my eyes. I close my eyes and there they are again. It does not happen all the time, but I have experienced it before and it is very scary. All I can do is ask the Lord to protect my family and I as we sleep and rebuke the faces in the name of the Lord.

Now, after the faces disappeared, I suddenly saw before my eyes a beautiful display of color. I saw a sunset over the ocean that was so beautiful… Starting at the top and going downward, it went from dark, to purple, to pink to orange. I saw the land to my right.

In a silhouette, I saw what looked like 3 destroyers facing to the right, towards the land. What I saw next was so vivid. I saw what looked like the beginning of a war. Above the destroyers, I saw 3 Blackhawk helicopters (UH60's) above the ships. Two of the helicopters where struck with a missile and were on fire spinning out of control towards the water. I felt like the missiles came from the land, but I was not sure. When the helicopters started to spin down to the water, I saw the guns on the destroyers begin to fire. I stared at the scene trying to take it all in, when it all went black. Then, I saw a super bright glowing circle of light appear which became the center of my attention. It rose from the land and started to rise up into the air.

It was not fact like a rocket, but it rose steadily and quickly. When it got about ¾ up in the sky, I saw the light stop and it appeared to soften and spread out like it was turning into something else. From it, it looked like white dove-like apparitions started to appear from where the reside from the white light was and they were flying upwards in different directions. From there, it all faded to black. I saw nothing else. I waited and waited and saw nothing but black.


After about 20 seconds, I opened my eyes and looked around the room. I looked at the clock and it was 1 a.m. I have no idea what I saw and why it was shown to me like this. This was no dream. I knew I was awake because I just closed my eyes and was praying, so what I was seeing was not a dream. In fact, I tried it the next night. I closed my eyes in the dark room and tried to even imagine what I saw and I could see nothing. From there, I tried to even conjure up a "daydream" so to speak to see if I could see images or color or anything being away with my eyes closed and I could not see anything. What I saw was flashed in front of me in complete darkness, vivid in detail and color.
Additional Comments Made By Brett
I first wondered if the faces were trying to scare me into not praying, but the more I thought about it, it seems like the faces are real people that will be coming on the scene. The first face was an old, old man. Like I said, the features were very strange, but as men get older, their foreheads, cheeks and chin look more pronounced. Also, as they get older, their faces become gaunt and hourglass shaped. Maybe this is an old leader who will die to pave the way for the 2nd face? The second face was in the shadows (as if he is not revealed yet) yet watching me closely with anger in his eyes. Could it have been the anti-Christ?
The war scene started out so peaceful, with the glow of the sun staring to appear and the colors of the sky were amazing… Then the silhouettes of the ships appeared as the scene brightened. Again, it still looked peaceful until the helicopters were shot out of the sky. Then it all broke loose. Maybe that was to say it will all appear peaceful and the war will come upon us in a flash. It did not seem like an invasion, it seemed more exploratory… Like the ships were testing their boundaries and went too far.

To me, right now it seems like we are playing games with Russia and China and they are getting angry. We've see Russian plans buzzing our ships and coming very close to our planes. The US thinks it is the world's police force and we can do what we want to. This is not so, nor is it smart. We have many major countries with very good military. We should not be playing war games on their borders. We are doing that on the North Korea, Russia and Chinese borders. What would that look like to you if you were any of those countries? I think we are going to overstep our boundaries and a war will start.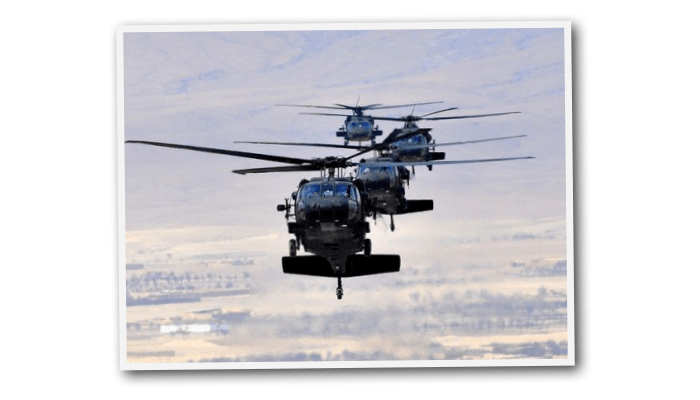 A Blackhawk Military Helicopter
ARSENYEV, RUSSIA – MAY 23: Russian green MI-8 helicopter
China's new 'Black Hawk' helicopter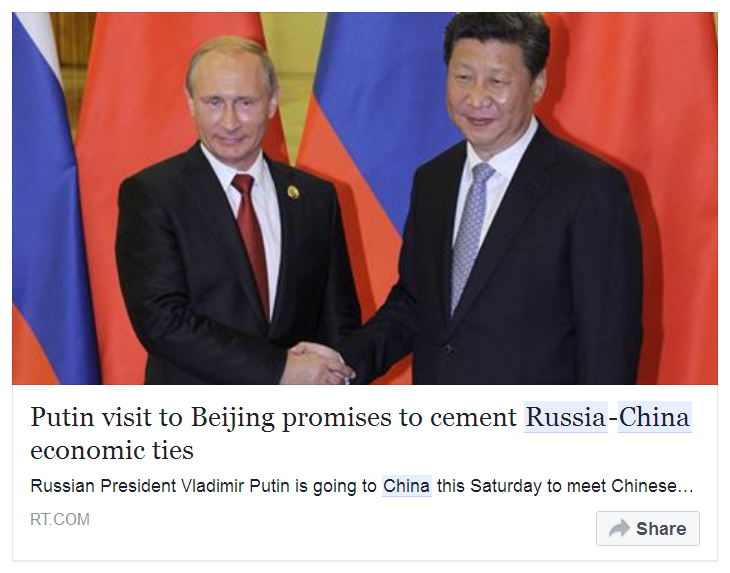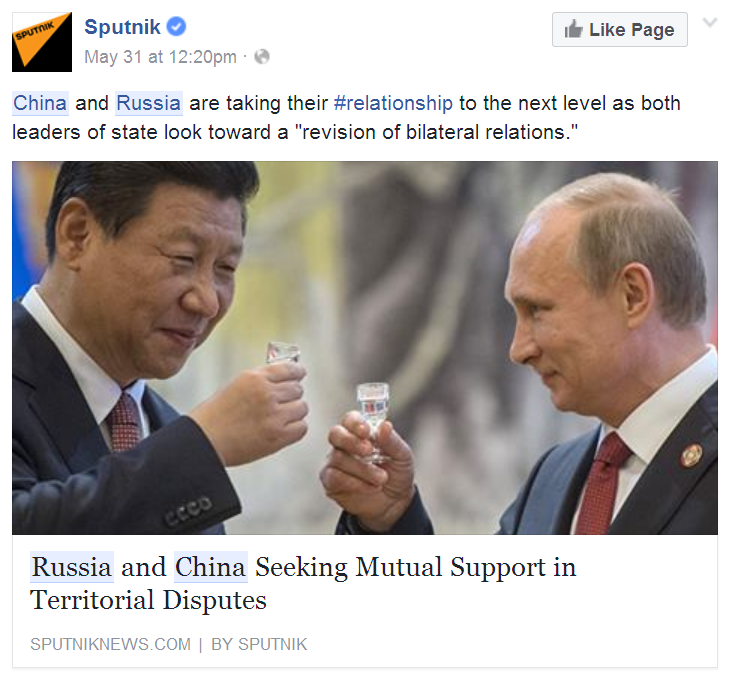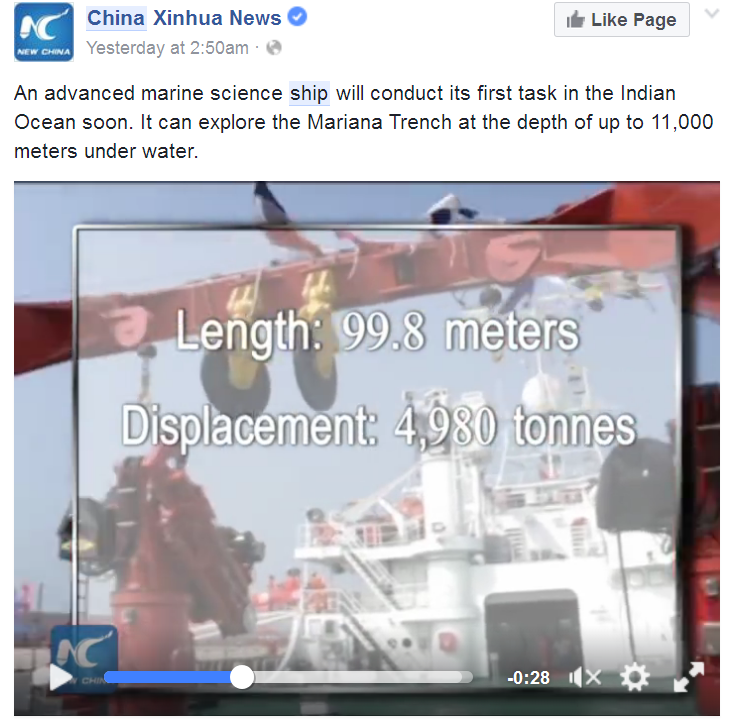 China and Russia are expanding ! https://www.facebook.com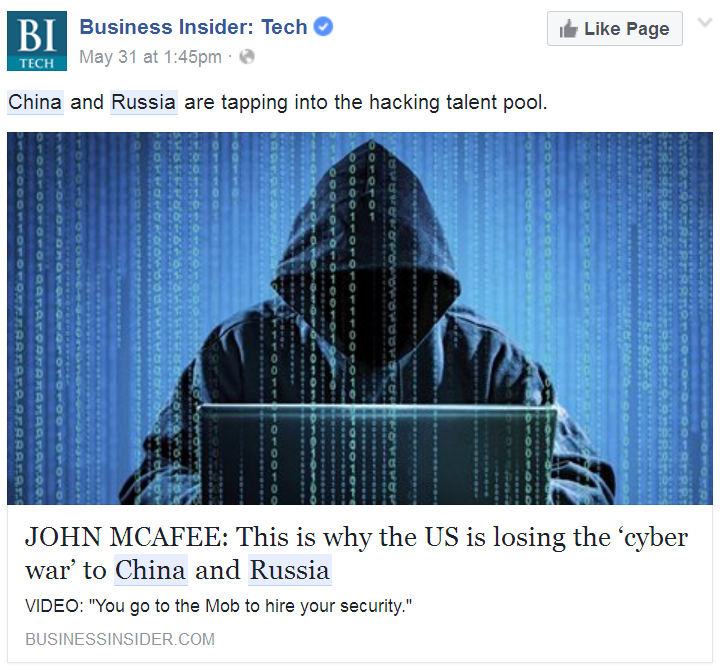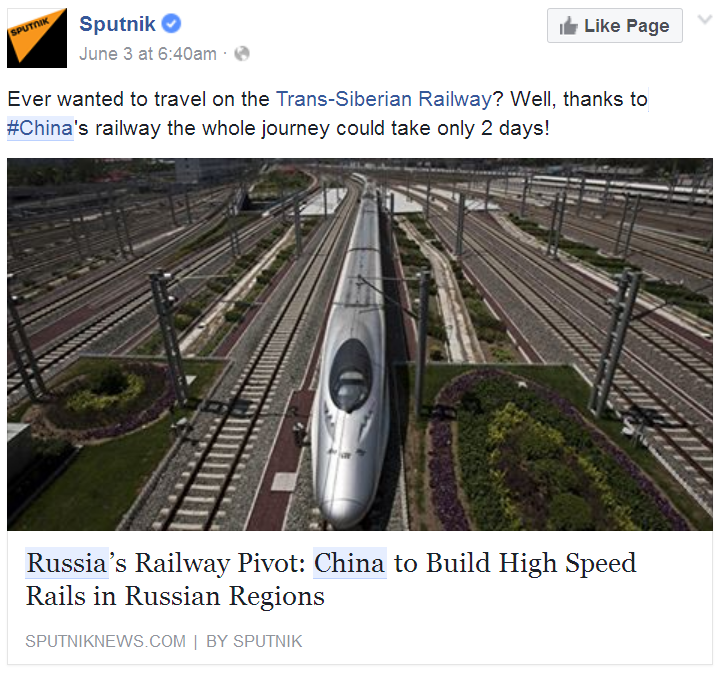 Russia and China have never been closer
LOTS OF NEW Technology!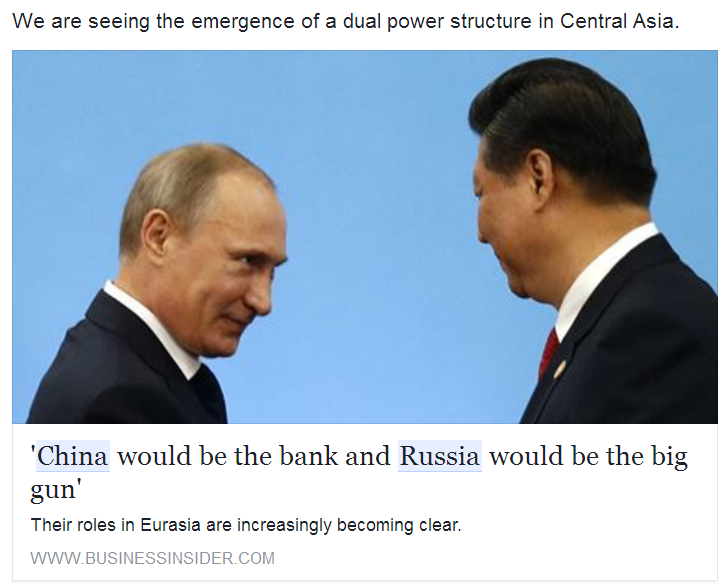 Isn't this headline the truth!!!
Save
Save
Save
Save
Save
Save