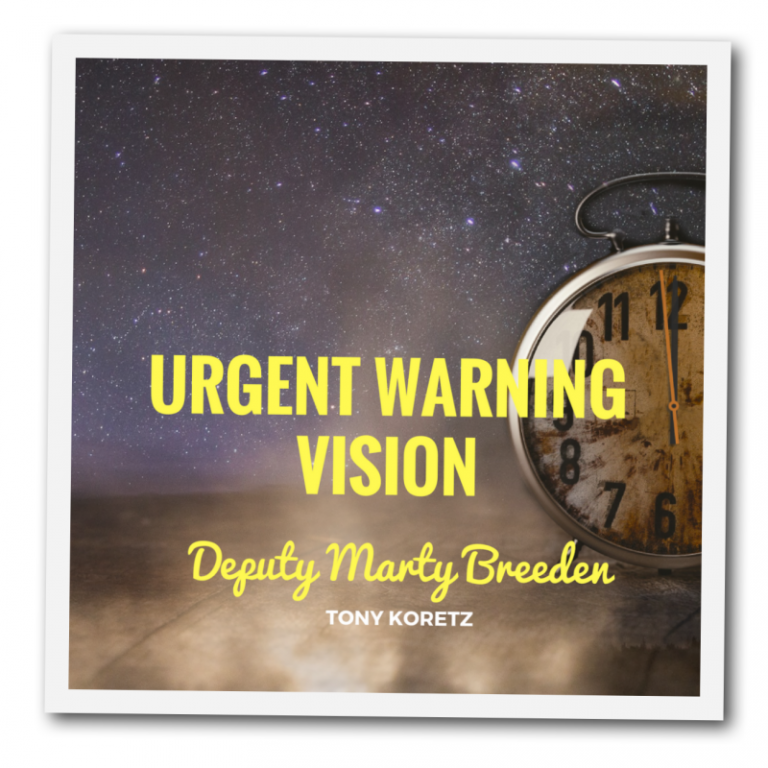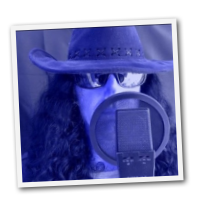 Tony Koretz
Episode 090 sees Deputy Marty Breeden join Tony on the A Minute To Midnite Show to discuss a Near Death Experience he had. Marty went Code Blue twice in 48 hour
s in 2015. During that time he got an urgent warning from the Lord Jesus. Deputy Breeden reveals exactly what he was told during that experience, plus further warnings given to him in a second vision while he was in hospital. Also in December 2016, and in early January 2017 God has shown him more detail of what is to come. This is an urgent warning- perhaps a final warning for people to wake up and prepare for what is about to unfold.
Here is a small snippet of what Deputy Marty Breeden saw in his latest vision which occurred on January 4th 2017 "The landscape was totally destroyed. Every building had been leveled and dust and smoke filled the air. What had been a hustling , bustling beautiful city moments prior, was now a desolate ruinous heap. The panic I saw in the people was beyond anything I'd ever witnessed. "
This interview is one not to be missed. It is very powerful. It contains warnings and also advice on what to do with the warnings.
( Merandas Note : Dan Carlson's 1969 Los Angeles Prophetic Dream  "I was amazed at the suddenness of their collapse. I suppose I had expected them to topple over gradually, like a falling tree. But, no, they came crashing down as though they had been kicked over by a giant boot. The entire area caved in, sinking quickly into the open split. Within minutes, the once proud city was a sea of churning water. No sign of it remained—not a building, tower, road or bridge. All of it was now on the bottom of the sea. See that here " )

---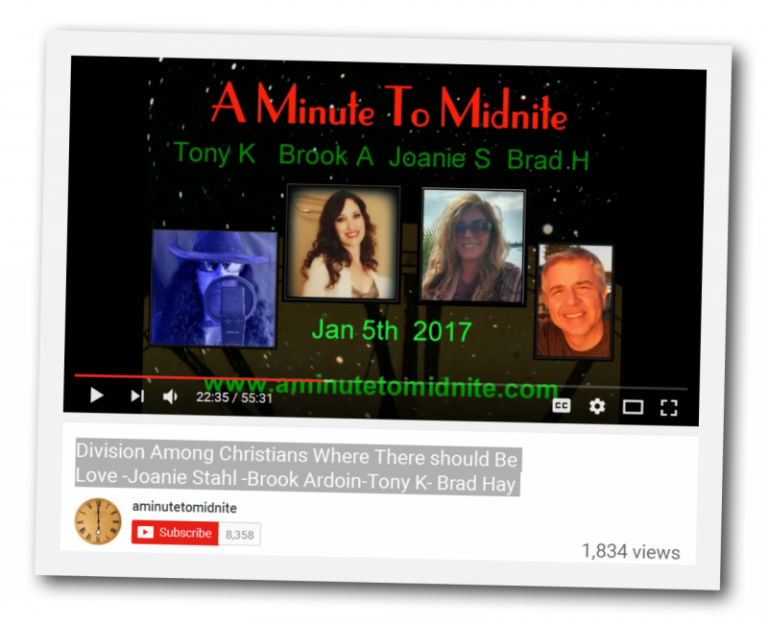 Division Among Christians Where There should Be Love

Published on Jan 4, 2017

Episode 088 of the A Minute to Midnite show is an "in-house" discussion between the AMTM team of Tony k, Joanie Stahl and Brook Ardoin. Also joining them is Brad Hay.
The discussion begins with Joanie elaborating on a recent post of her's on the AMTM website, part of which included these words: "Just towards the end as I was reaching the last leg of the journey of 2016 I realized that earlier this year I had given a word I had misread and it did not come to pass. In light of that reality, a person came out of nowhere to post it everywhere on the internet calling me some pretty bad names. Not only myself, but A Minute to Midnite team members. My position on making mistakes like this is to own it, and own up to it as fast as possible." Joanie then goes on to explain how people that work in the prophetic gifts are not infallible and are only human, which means at times they can make mistakes.
The main thrust of the show deals with the amount of back-biting, division and lack of love that is being displayed in increasing measure amongst professing christians. This ought not to be so, because Jesus said that it would be through their love for one another that disciples should be known. But instead of this we see arguments over rapture timing beliefs, doctrinal differences, prophecies and many other issues. The team discusses how these differences often degenerate into name calling, profanity-laced slandering or nasty feuds. Throughout this show the contributors to the discussion try to bring an emphasis to the need for us to act in love rather than in self-interest. As the first AMTM show for 2017, this is basically an uplifting episode with some moments of good humour.
---
Joanie Stahl – Giant Wall of Water Impending Destruction – Prophetic Dream- Youtube
Published on Apr 6, 2016
Episode 034 sees Matt, Tony and Joanie team up to discuss a prophetic dream Joanie had recently, where she saw great destruction coming suddenly and unexpectedly upon America. They unravel the significance of some parts of the dream, and sound a warning to people of the need to be spiritually prepared for what is coming. It will be unlike anything anyone has ever seen before, as it comes in three waves simultaneously affecting EVERYONE. However, those who hear the leading's of the Holy Spirit of God will find guidance and safety amidst the devastation. The complete written version of the dreams can be found on the aminutetomidnite.com website.
---
( Prophetic ) America's Judgment- Tsunami Dreams / Visions
3 Tsunami's In A Row Came Across America -"Move To Higher Ground"- Warrior Of Women Of The Word
Prophetic East Coast Visions
Prophetic West Coast Tsunami Visions and Dreams
Prophetic Tsunami Dreams From Florida
Jake Ruchotke's Prophetic TSUNAMI Dream Interviews
---
Other AMTM Shows
Save
Save