Complied By Meranda Devan
Rebecca N Barnes posted a very interesting vision about an asteroid hitting France. She has seen the re-gathering of the lost tribes of Israel, the New Madrid divide connected to the dividing of the Land of Israel, civil war in America, and so much more.
It seems like so many people are seeing asteroids hit in their dream, and in particular they see asteroid (s) hitting the Atlantic ocean.
What makes Rebecca's vision very unique is the mention of France.
What my husband and I have been watching for is the next scheduled date, talk or meeting where Israel is divided. This could happen at any time, and decided on before the news even has a chance to report it. If Israel gets divided, this could very well be the event that sets off massive judgement in the United States.
France has been taking an aggressive approach in leading the talks on dividing the land of Israel. Back in May, a summit was hosted by France for the goal of bringing 20 nations together to discuss the Israel-PA peace process. The goal of the summit was to encourage the two parties to return to the negotiating table. The French minister took a lead and said the two sides needed "external help" because the process is stalled. Many countries were involved but Israel was not invited to defend herself, even if they wanted to be there.
You can find that article here:
France Plans For An "Israeli-Palestinian" Peace Summit on May 30 …
What was very interesting to note was JUST a few hours after the conference ended, the Seine river rose over 6 meters to levels that have not been seen in over 100 years. This judgement falls right in line with past judgements where peace talks about dividing the land took place, and historic storms were issued as a warning from God. Massive flooding spread across Europe and Germany was also hit with heavy storms. America saw extreme flooding hit the Gulf Coast of Texas in May as well right after this summit took place.
So if these warnings were issued just over "talks", what could happen if an actual divide took place?
France, America, Germany, China, Russia ALL See Historic Flooding …
A List Of Disasters Relating To Dividing The Land Of Israel – Why God?
Back to Rebecca N Barnes.
Could we see the judgement hit France, because they lead the charge on dividing Israel? Could they play a role in the future? The United States is one of the last countries to agree to divide the land. Could the judgement hit America by an asteroid at the same time because of her hand in making this go through? Those certainly are very interesting thoughts to ponder.
Rebecca also had two more confirmations of this event she saw previously
In a vision by Kato Mivule which she reports took place on June 27, 2005, she saw a very huge rock almost the size of the moon flying at a very high speed with a large tail of fire besides and behind it. She said in the vision she could feel the waves of vibrations and the heat it generated. She could then see splintering rocks falling of this huge burning object and catching fire themselves.
Others have seen fires rage across the United States. Could it be from this asteroid flying by setting areas on fire?
In another vision Kato Mivule saw an asteroid fly past a game being held at the Chiefs Football Stadium. She said it was a huge ball of fire flew from the east across to the west. This would happen in the fall or winter season. See the post here.
Why Dividing Israel Matters – Michael Snyder

The matter of dividing Israel is STILL ON THE TABLE.
Neville Johnson talks about September being a month to watch
Additional Interesting Dreams found online
I haven't looked into this person -Johannah Thom. however, I thought what he saw with Baal quite interesting, as this monument is be set up in New York in September.
Elijahfire Milton Wildermann
Published on Sep 5, 2016, –In this episode of THE WATCH, Michael Snyder talks about The Arch Of Triumph that is going up in New York City On September 19th.
Confirming Dreams About New York/ Asteroids And Tsunamis

Land Divide Dreams And Judgment To The New Madrid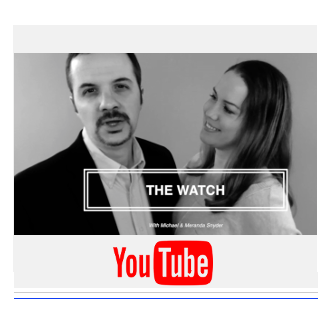 Could we see this event this year….or could it be for another year in the future??… Only time will tell. We do not know, and we do not want to set dates, just report what is out there.
If you are reading this, then you are accountable for getting ready. If you are in a location that could potentially be in a disaster zone, plant those seeds (send those resumes elsewhere, put your home on the market privately ) and see what the Lord opens up for you.
We need to be prepared as best as we can, and allow the Lord to multiply those preparations no matter how small they are. Simply by getting ready, you are being obedient to what the Lord is calling us to do.
You can also help by getting the word out, by sharing this article. May the Lord protect you and your family, and use YOU to represent HIS light to others. – Meranda
---
Other Interesting Mentions
Watch the video here, See the article on Before Its News.com
"God has hidden incredible information in his Word from the very first prophecy given in the Bible, about the events that will accompany the Revelation 12 sign. This unique celestial configuration reaches its completion on September 23, 2017, but will be preceded by events that will shake the powers of the solar system. The information in this video is very controversial………"
Chilling New Bible Codes Suggest Devastating Comet Nibiru Will Hit in September

"Glazerson found dates of Sept 23, 24th"
Read more at http://www.breakingisraelnews.com
"If all goes according to plan, OSIRIS-REx will rendezvous with a 1,640-foot-wide (500 meters) asteroid named Bennu in August 2018, grab a sample of space rock material two years later and return that material to Earth in September 2023″
"That's the primary goal. But OSIRIS-REx's observations should also help scientists better understand the threat the potentially dangerous Bennu poses to Earth"
What Is NASA's Asteroid Redirect Mission? | NASA- NASA is developing a first-ever robotic mission to visit a large near-Earth asteroid, collect a multi-ton boulder from its surface, and redirect it into a stable orbit …
NASA Launches Rocket On Asteroid Probe Mission | Huffington Post
The Huffington Post- The seven-year mission aims to bring back samples from the asteroid in hopes of unlocking mysteries of the origin of life.
(There is a vision or a dream of someone, (not sure who) saw NASA or a GVT entity TRY to blow up an asteroid, but it was NOT successful. I have it on my site here somewhere, and haven't been able to locate it. When I do come across it, I hope to put it here. It would confirm the above mission by NASA. Perhaps this is why so many people see PIECES… or numbers of asteroids come in at once. )
See more here
A Dream With New Mexico Fire Balls
Turning Our Backs On Israel – Rabbi Jonathan Cahn
God's Promise to Israel – Rabbi Jonathan Cahn
ANOTHER CONFIRMATION FROM A CHILD:

GOD BLESS YOU. MY GRANDSON HAD A VISION YESTERDAY, JUNE 18, IN THE MIDDLE OF THE NIGHT. HE COULD NOT SLEEP, AND HIS MOM AND I WAITING FOR HIM TO GO TO SLEEP, WHEN SUDDENLY HE BEGAN TO SAY:

"I HEAR A VOICE INSIDE MY BELLY THAT SAYS: 'I WANT TO GO HOME.'" IT WAS THE HOLY SPIRIT. WITH EYES WIDE OPEN, STARING FORWARD, HE BEGAN TO DESCRIBE WHAT HE WAS SEEING. IT WAS A VISION HE HAD AT THAT MOMENT. HE SAID:

"I HEAR A CHORUS OF ANGELS SINGING;" THEY SING HALLELUJAH "(AT THAT MOMENT, HIS MOM AND I ALSO HEARD THE EXACT SAME CHOIR OF ANGELS )" THEN HE WENT ON TO SAY: "I HEAR A VOICE THAT SAYS:" JESUS IS COMING, JESUS IS COMING! ""
(HE REPEATED THE SAME 12 TIMES).

"I HEAR A SHOFAR. I SEE A BIG HAND THAT HAS A HOLE IN IT AND OUT OF IT COMES BLOOD. IT IS THE HAND OF JESUS, I SEE HIS EYES WITH A FLAME OF FIRE. NOW HE IS ANOINTING THE HOUSE ALL AROUND, FOR PROTECTION. I SEE A TELEVISION SCREEN AND ON THAT SCREEN THERE IT IS WRITTEN: AN ASTEROID IS GOING TO HIT THE ATLANTIC OCEAN AND IT IS GOING AT 100 MILES (TO A CHILD, THIS MAY MEAN VERY FAST, NOT LITERALLY AT A 100 MILES). IT WILL HAPPEN ONE OF THESE DAYS. JESUS SAYS: "STORE MORE WATER AND FOOD."

I SEE A RED, OLD AND RAGGEDY KIND OF SHIRT ON A RED HORSE WHO IS WALKING WITH DIFFICULTY. I SEE THAT THE ONE WHO RIDES THE HORSE, HAS A SWORD. THE ONE WHO RIDES THE HORSE IS NAKED.

I SEE A BLACK HORSE AND THE PERSON WHO RIDES IT, ALSO NAKED, HAS A SCALE IN THEIR HANDS SAYING: "A DIME (TEN CENTS) FOR A DOLLAR AND ONE DOLLAR PER ONE HUNDRED DOLLARS."

I SEE A CHURCH AND WITHIN IT THERE ARE PEOPLE MAKING JOKES, DANCING AND TALKING ABOUT MONEY. DO THEY HAVE TO DO THAT!!? I SEE THE EARTH SHAKING TOO.

"MILLIONS OF PEOPLE ARE GOING TO DIE."

AT THAT MOMENT THE VISION ENDED. TO GOD BE THE GLORY! MARANATHA

IMPORTANT: DO THE FOLLOWING, BRETHREN:


NOTE FROM THE PAGE MANAGERS:
Any future dates given in social media for this year 2016, or for the following years, as the date for the fall of the asteroid do not come from us, and neither have they ever come from Efraín Rodríguez. The date of May 16, 2016 for the fall of the asteroid does not come from us, from Efraín Rodríguez, or from the original asteroid prophecy.
If you wish to receive the prophetic documents related to this prophecy and its original message, list of supplies, flyers so you print and distribute, sample prayer, instructions on how to anoint your home, biblical precedents of divine protection etc, write to asteroidprophecy@gmail.com to request them. May God keep you. We love you in Christ.
(This is some else dream, who that is, we do not know)
Last night I had a dream, where I was in a city and it was absolutely chaotic! I couldn't tell if it was NYC or DC, but it was one of these. Everyone was in an absolute panic, because it had been told that an asteroid was about to hit in the ocean, close enough that it was going to do a ton of damage- enough that people knew there was not a chance of surviving. There was not even enough time to escape the city.

I was there with a handful of people- I knew we were all believers, but I couldn't tell who they were. We were not in fear at all, but knew this urgency that we had a VERY SHORT amount of time left to usher people into the Kingdom. I kept seeing a huge clock, and saw there was an estimated impact time, and saw the minute hands inching forward.

I saw these high tech airplanes whizzing over the ocean, and it seemed that they were measuring the depth of the ocean where the impact was expected, in order to gauge how bad this was going to be. I also saw them beaming rays, or dropping things into the ocean to dig into the ocean floor and make it deeper, to minimize the devastation.

I remember seeing my pastor's wife on the street, where everyone was running and yelling. A car pulled up in a hurry, my pastor was in there and he called to his wife to get in quickly- I told him I was working now but I'd see him soon on the other side!

The amazing thing is that people knew we were Christians and were coming up to US to ask us about Jesus! The first person was a young woman. She ran up to me and gave me a huge hug, and said, "I don't know what to do! I'm a homosexual." In that moment, I knew there was NO TIME for debating whether she was born like that, etc or hemming and hawing around the truth. I could feel the race of thoughts, but in that moment, the Holy Spirit gave me complete boldness and the words to speak, and I told her with authority- "You need to give your life to Jesus, completely!" And immediately led her in the prayer of salvation.

Next a group of young Hispanic men came up to me. They were very friendly, but kept asking questions about "quantum theories" of the earth and what effect the asteroid would have. They were more interested in theories and debating, than understanding the urgency of the hour! I looked at the clock and knew there was NO TIME to debate abstract theories. Again I felt the rush of many thoughts, felt the Holy Spirit come upon me, and received a very clear reply to give them. "There is NO TIME to debate these things! In fact, if you know Jesus, you can ask Him all your questions of quantum theories yourself, in just a few minutes! (From beside me, I could hear one of the people in my group chuckle at this) Do you know Him?" And we led that whole group to Jesus!

The last person I don't remember as clearly, but it seemed like it was someone who was violently opposed to Christianity, like a devout Muslim or atheist. He rushed up to me and started yelling at me, but I just turned to someone in the group next to me and excitedly said, "I can't believe it!! Everything is happening JUST like in the dream!" (Which is funny of course, because I WAS dreaming ) I don't remember what else I said to him, but we also led him quickly to the Lord!

I remember after this I looked at the huge clock and saw the minutes had gone by quickly, but I went to a hanging shoe rack and was making sure everyone in my family had their shoes on. Of course this is funny to me now, because why would this be important when we knew we were about to die? But I feel like this may have to do with "having shod your feet with the PREPARATION of the Gospel of Peace." I think we need to be preparing NOW to give this Gospel of peace, which is even more precious in this time, if chaos is coming.
Save
Save
Save
Save
Save
Save
Save
Save
Save
Save
Save
Save
Save