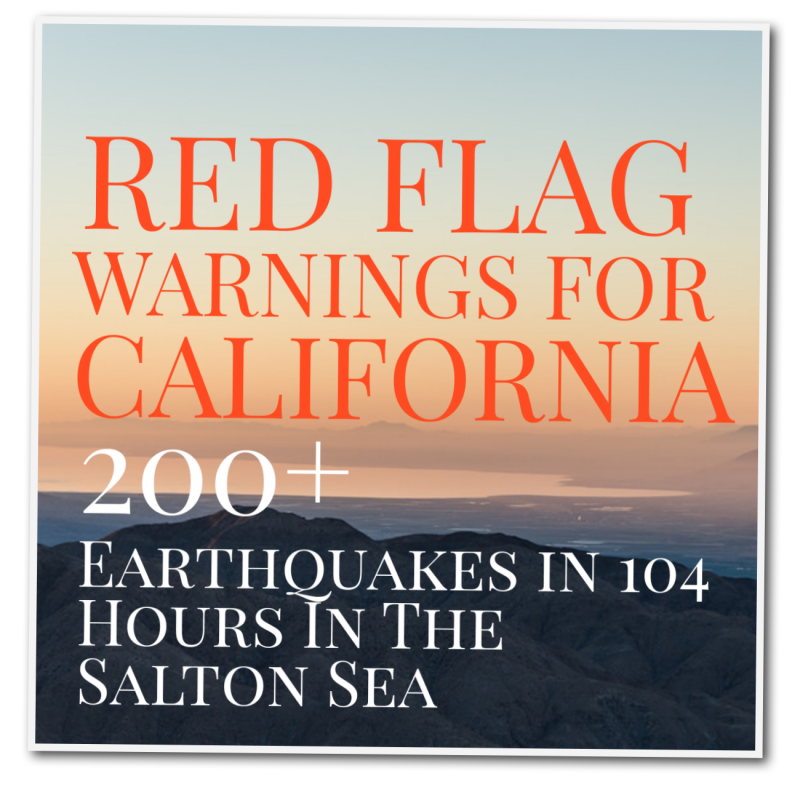 Picture Credit flickr.com
If there was a major earthquake to occur, we should be seeing some warning signs in advance.  We are seeing those warning signs over and over again in California.  Recently a swarm of 200+ earthquakes earlier this week at the Salton Sea in California reminded many people that the San Andreas fault line could very well produce an massive earthquake that might happen sooner than later.
Watch this video that was posted about 3 months ago by BP Earth Watch on youtube. I had to screen shot it and save it on my facebook page because it contained some very eye opening information.
He mentions the Salton Sea area in California, and comments that many experts believe this might be the very location where California breaks off some day.  He details how at the bottom of the Salton Sea there are 5 volcanoes that are active.  Below you can see a video, shot of this area in May of 2016 showing the volcano quite active. 
A very large earthquake warning watch is issued for the San Andreas fault area up to October 4th.   This could be some red flag warnings for something bigger to come.

Read more about the prophetic visions and dreams of California falling into the sea below:
Mud Volcanoes at the Salton Sea – Calipatria, CA – May, 2016
"It marked only the third time since earthquake sensors were installed there in 1932 that the area had seen such a swarm, and this one had more earthquakes than the events of 2001 and 2009."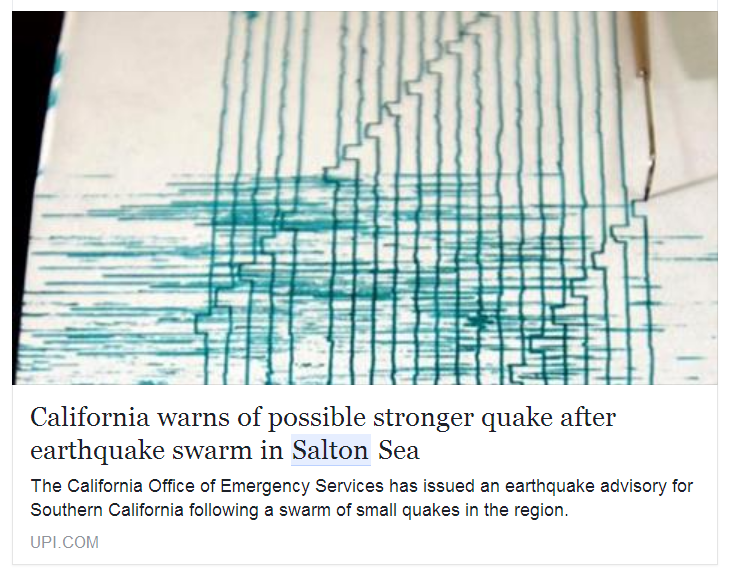 "The advisory warned residents and officials in Ventura, San Diego, San Bernardino, Riverside, Orange, Los Angeles, Kern and Imperial counties that there was a greater possibility of a major earthquake through Oct. 4"
"The threat of an earthquake on the San Andreas Fault hasn't gone away, so this is another important opportunity for us to revisit our emergency plans and learn what steps you need to take if a significant earthquake hits.The advisory also comes a few weeks before a quake preparedness drill Oct. 20. "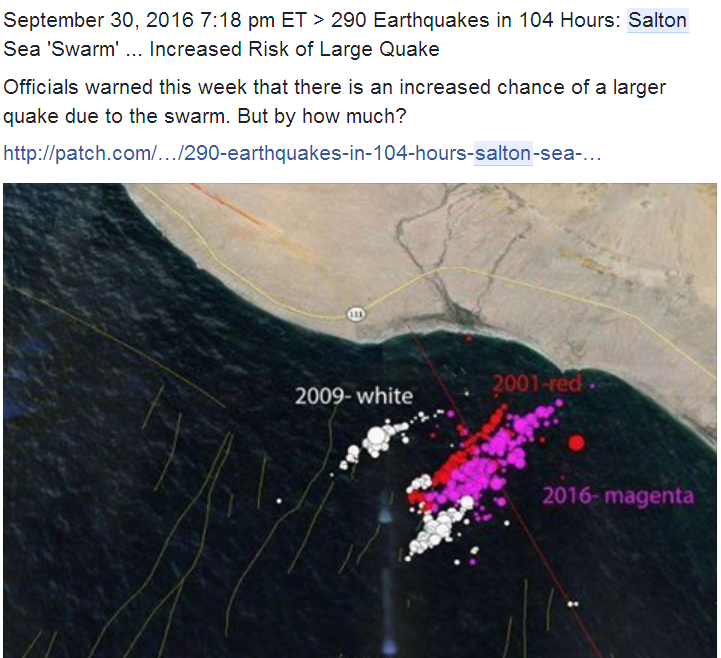 Salton Sea 'Swarm' http://patch.com/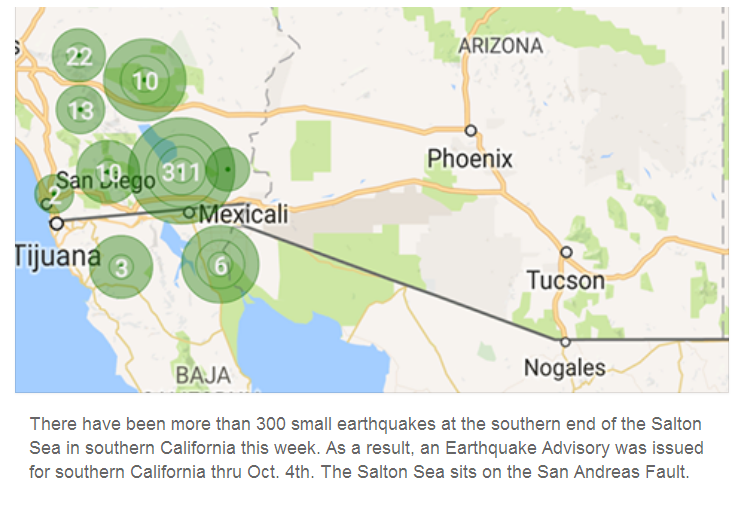 " It marked only the third time since earthquake sensors were installed there in 1932 that the area had seen such a swarm, and this one had more earthquakes than the events of 2001 and 2009."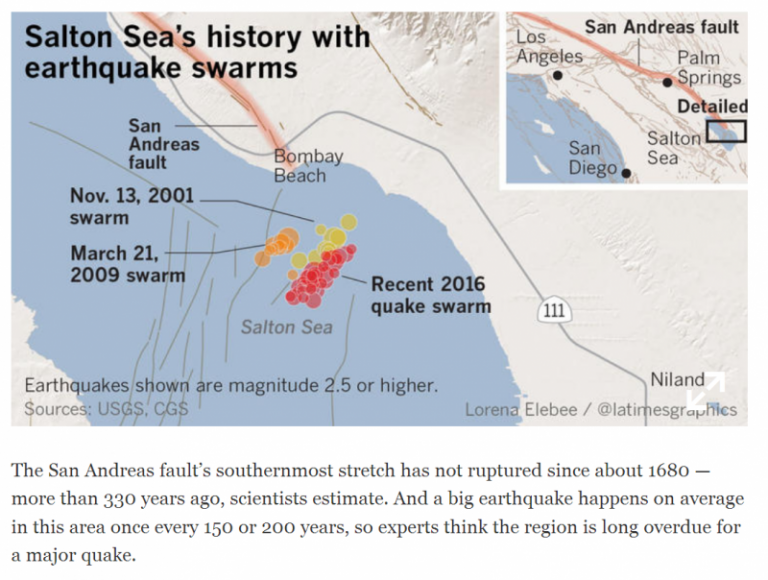 "This is close enough to be in that worry zone," seismologist Lucy Jones said of the location of the earthquake swarm. "It's a part of California that the seismologists all watch."
CBS News http://www.cbsnews.com
Save